Triangle Tyre and its OTR distributor for Germany Heuver Banden, have successfully attended Steinexpo 2023, the specialized building materials fair, which was held in Homberg/Nieder-Ofleiden, from 23 to 26 August 2023.
Triangle Tyre, supported by the complete sales team of Heuver Banden, has presented in an area of 150 square meters its complete range of sizes and products for different types of Off-The-Road equipment, operating in several applications: surface and underground mines, quarries and construction sites.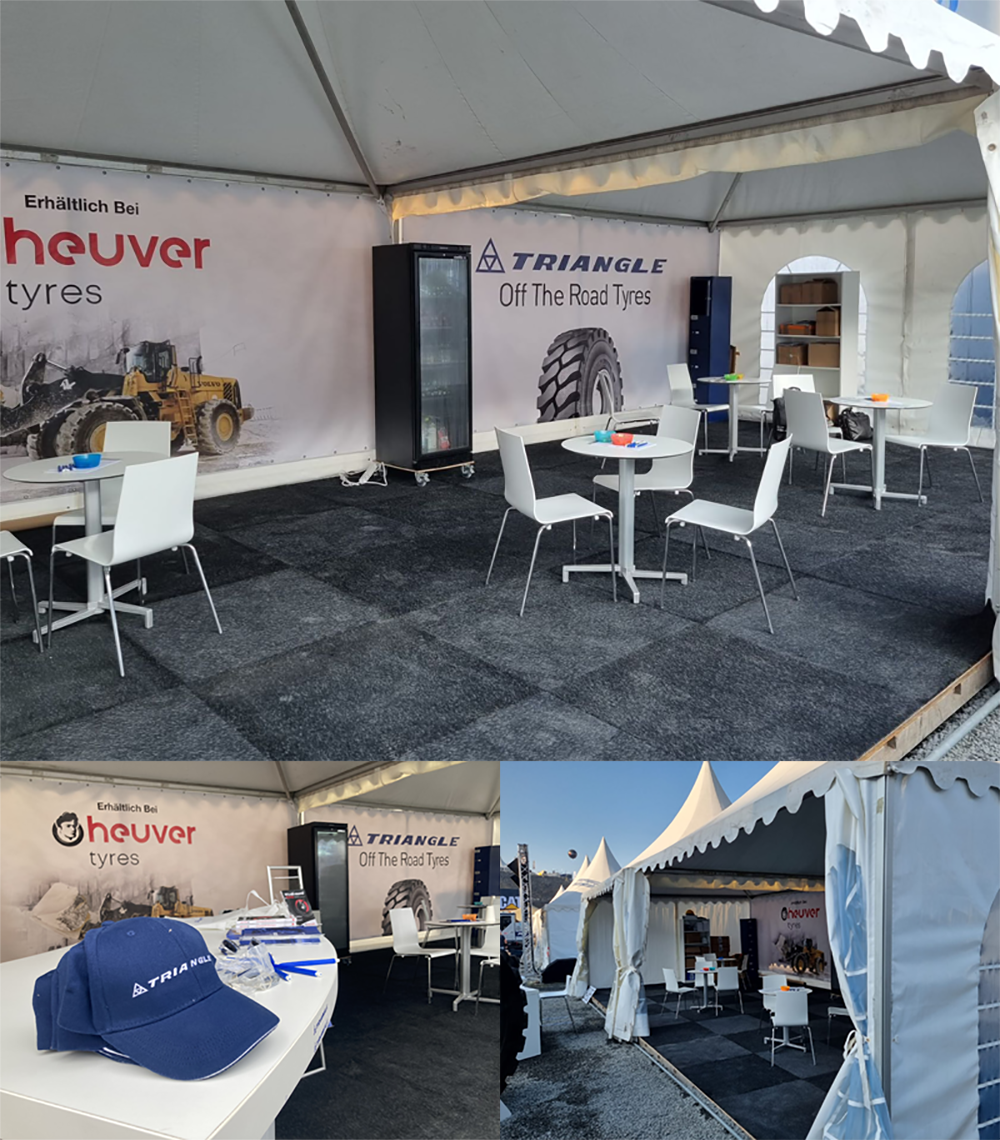 The line-up at the fair was represented by the TB516 E3/L3 and TB598S E4/L4 in the sizes 23.5R25 and 29.5R25, designed for Wheel Loader and ADT.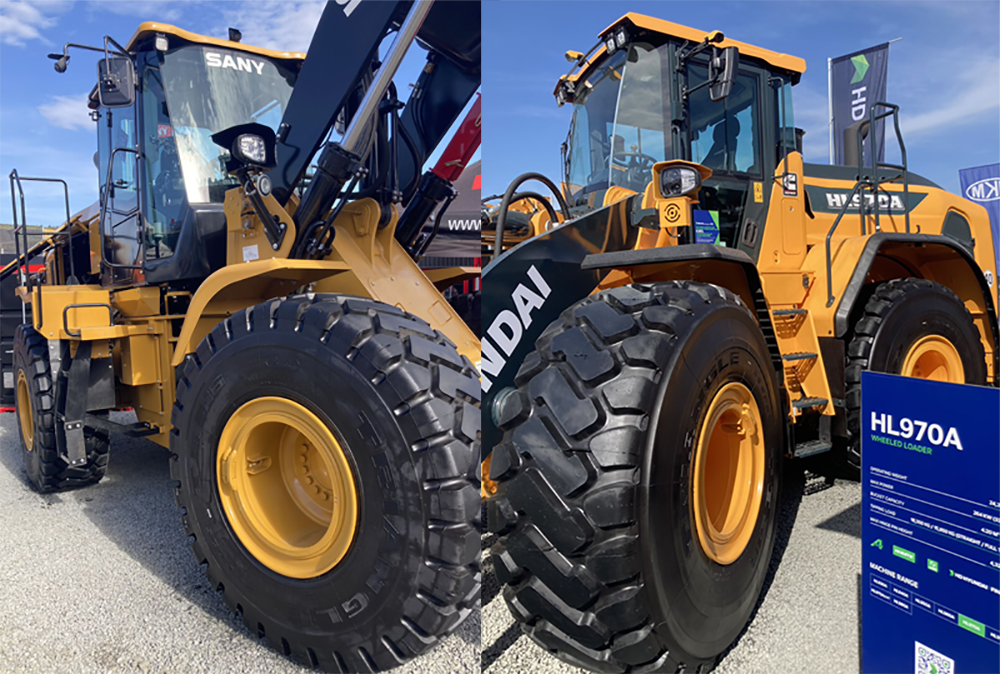 The E3/L3 pattern for muddy and soft terrains and the E4/L4 for rocky surfaces are highly versatile tires with non-directional multi-usage treads suitable in a wide range of applications, from load to transport.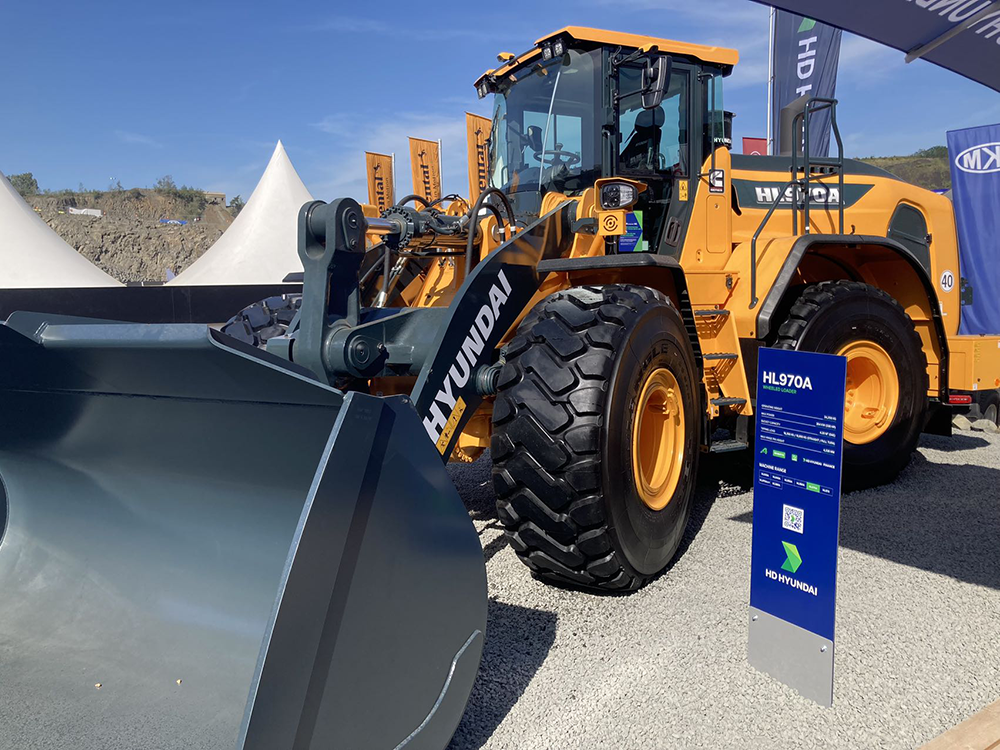 Furthermore, to complement and underline the presence of the Front-End Loader tire range, Triangle has also presented the TL578S E4/L4 ★★★★/★★★ and TL535S+ L5★★★in size 35/65R33.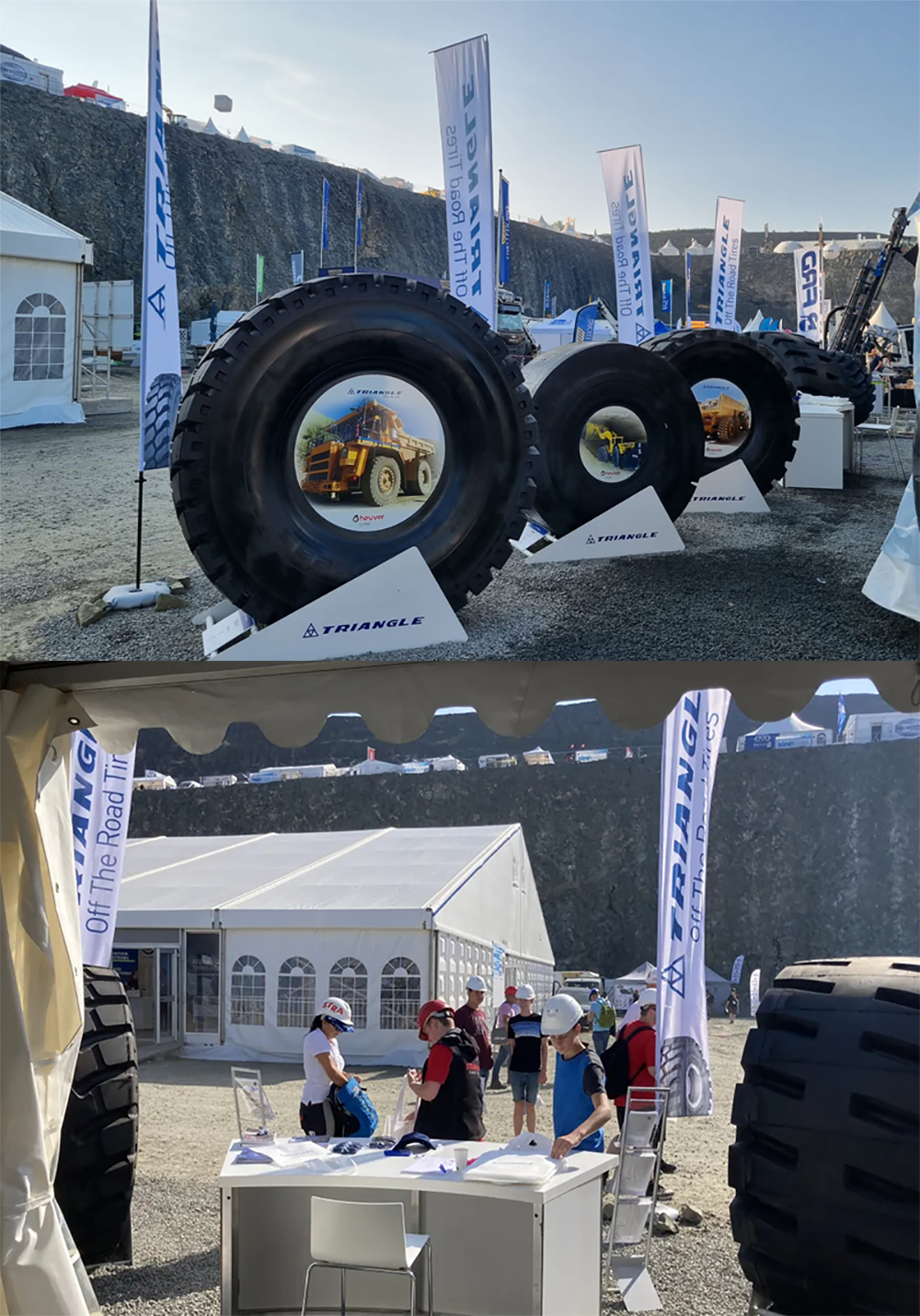 The two products, recently introduced in the range, feature maximum load capacity, reinforcing 3 and 4-star rating casings and can also be used on Block Handler Loaders to move extremely heavy loads on abrasive and aggressive surfaces and in underground transportation.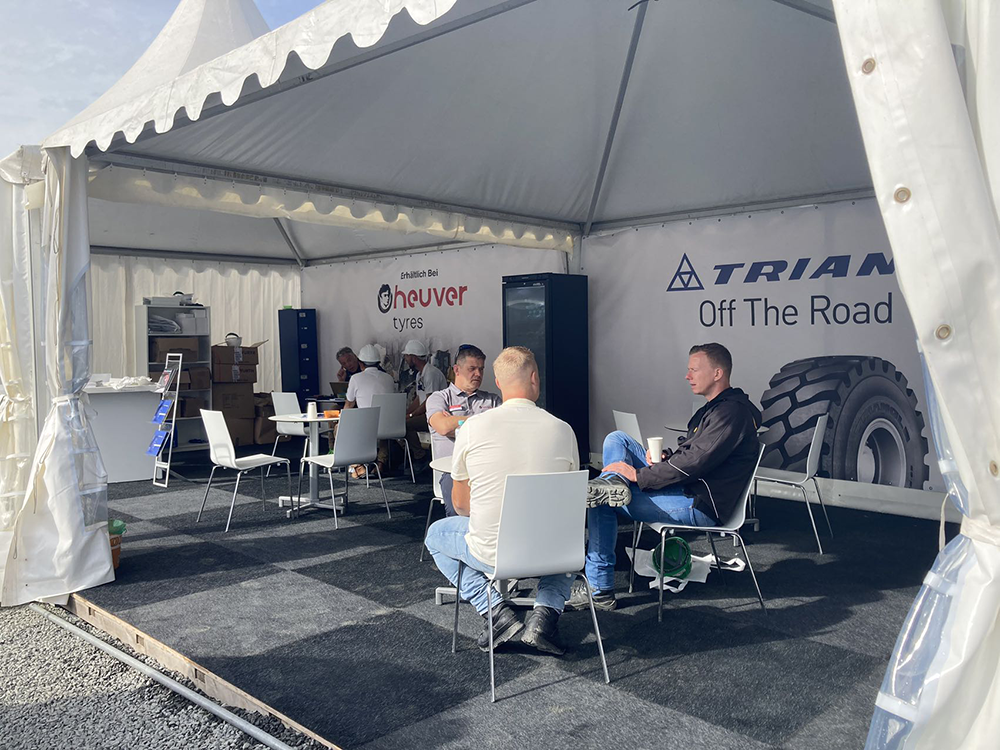 The presence of L5 solutions in the TL538S+ and TL 559S+ patterns, massive and extremely deep treads with wear resistant compounds, in sizes 20.5R25 and 26.5R25, confirm the leadership of Triangle in the segment. The range meets the challenges and requirements of an L5 Loader tire in the harshest environments.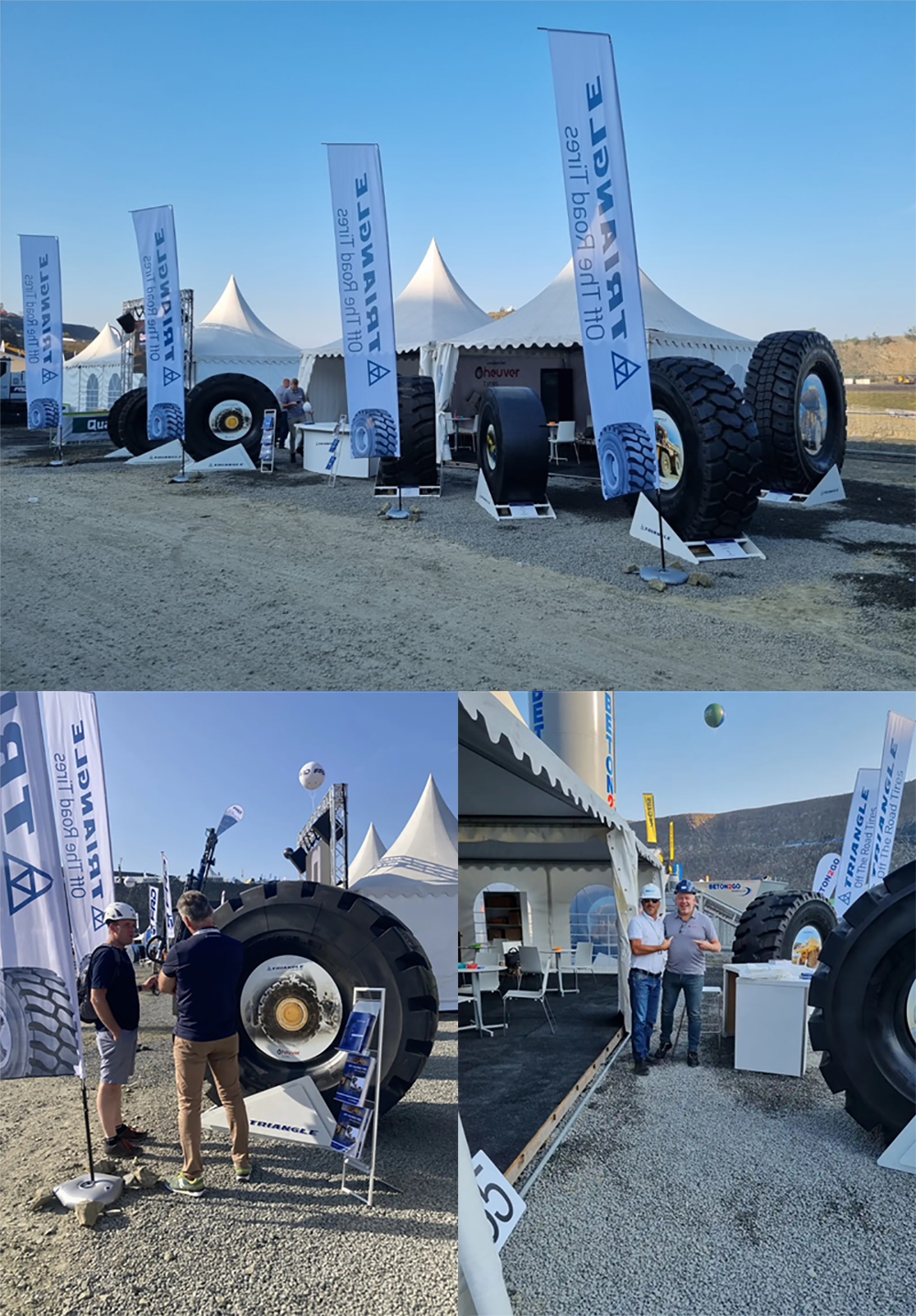 The range for Wheel Loaders was completed by the TSMS L5S★★★, in size 26.5R25, a smooth tread pattern suitable for machines working in all operations, including load, haul and dump in underground mining.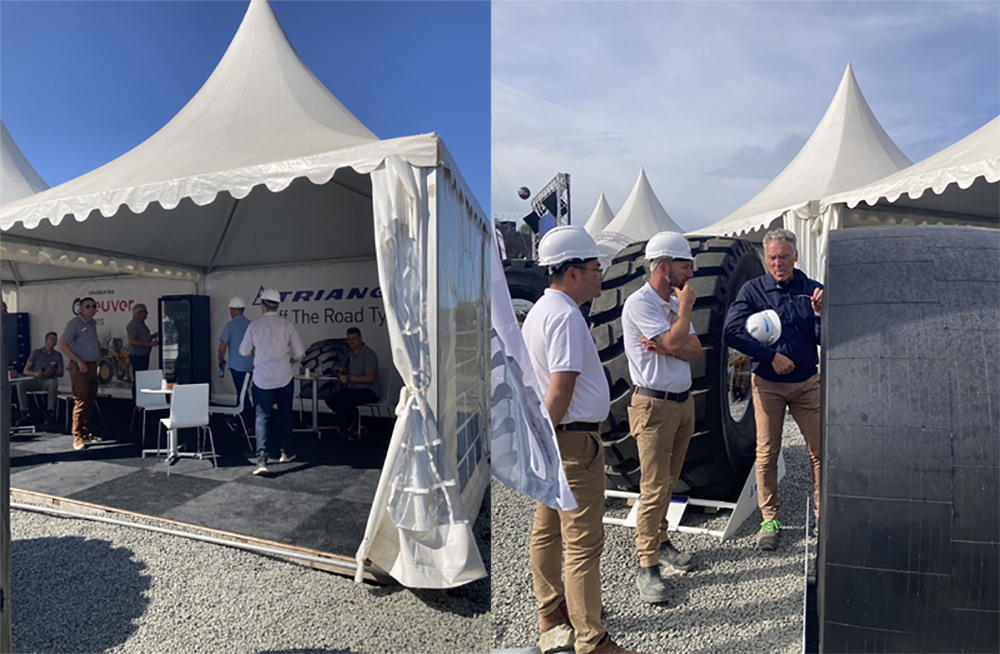 The Rigid Dump truck segment was covered by the TB526S E4 and TB599A E4, for 40 to 100-ton payload equipment, in the sizes 24.00R35 and 27.00R49.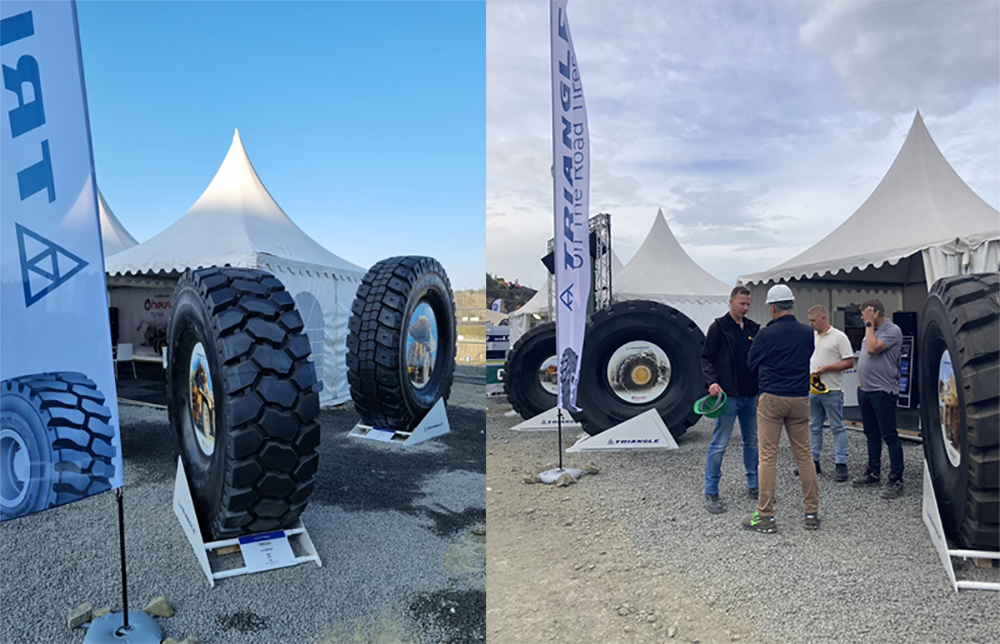 Both tires offer 6 options of tread compound, to improve the TKPH (tonne kilometres per hour), allowing a cooler running and preventing overheating.

The above-mentioned tire line up has evolved from a 2-star to a 3-star rating casing, also available in the new TB577A pattern.