From May 3 to 7, the Verona SAMOTER 2023 took place in Verona, Italy. As a leader in the Chinese tire industry, Triangle Tyre appeared at the fair with a host of top-selling OTR tire and truck tire products, gaining extensive attention from industry insiders and corporate customers in related fields.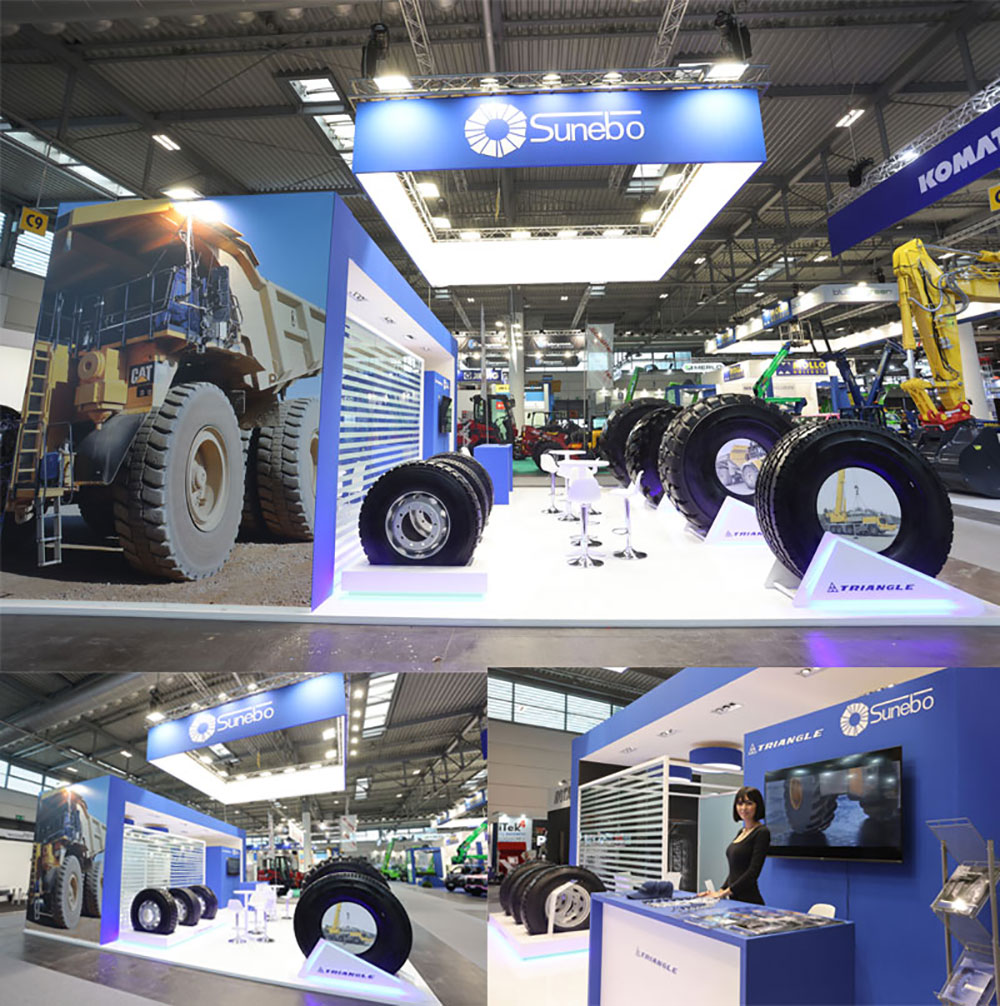 Started in 1989 and sponsored by the Verona Exhibition Group, Verona International Construction Machinery Exhibition (SAMOTER) is a triennial international fair for agriculture and equipment manufacturing sectors, and has become one of the three most prestigious exhibitions for construction machinery in Europe. Located at C8 in the Hall 8, Triangle Tyre booth attracted many visitors to stop and watch.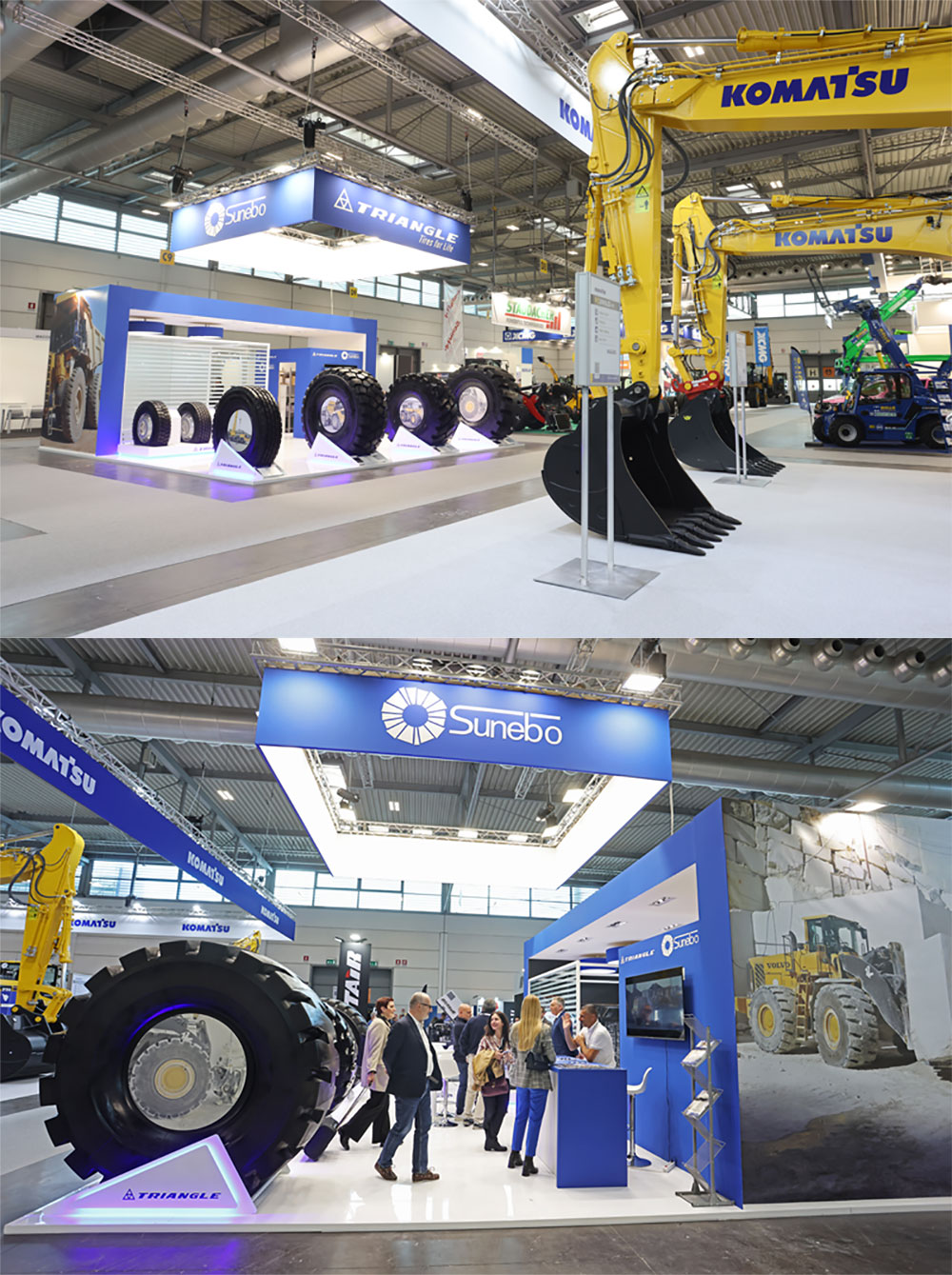 At the exhibition, Triangle Tyre focuses on innovative tire solutions for the construction equipment sector, showcasing some of the impressive products belonging to the OTR range, such as the TL535S+ ☆☆☆ L5 for wheel loaders in the size 35/65R33.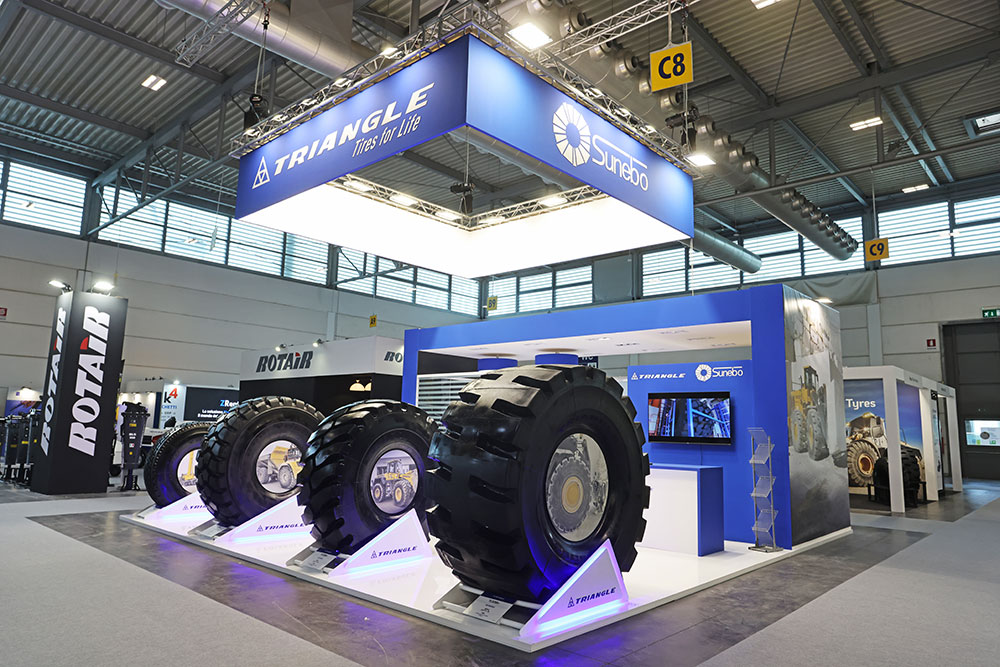 About 2 meters in diameter, the tire is used in the most demanding and severe environment, offering a long-lasting tire life combined with the ability to cope with the harshest ground conditions. Thanks to its super deep tread with increased "3 stars" load range, the TL535S+ has often become the choice for wheel loaders working in severe conditions such as "front of quarry", block handling, and scrap handling.

Also on display was the TB576 174F E2, a new size 445/95R25 tire for high-speed mobile crane applications. The pattern has been designed to meet the needs of a modern mobile crane fleet. The straight reinforced rib design provides excellent handling, improved driving comfort, and good fuel efficiency at high speed. The grooves of the tread are protected with stone ejectors which allow the tire to self-clean trapped stones collected at construction sites with the rugged terrain.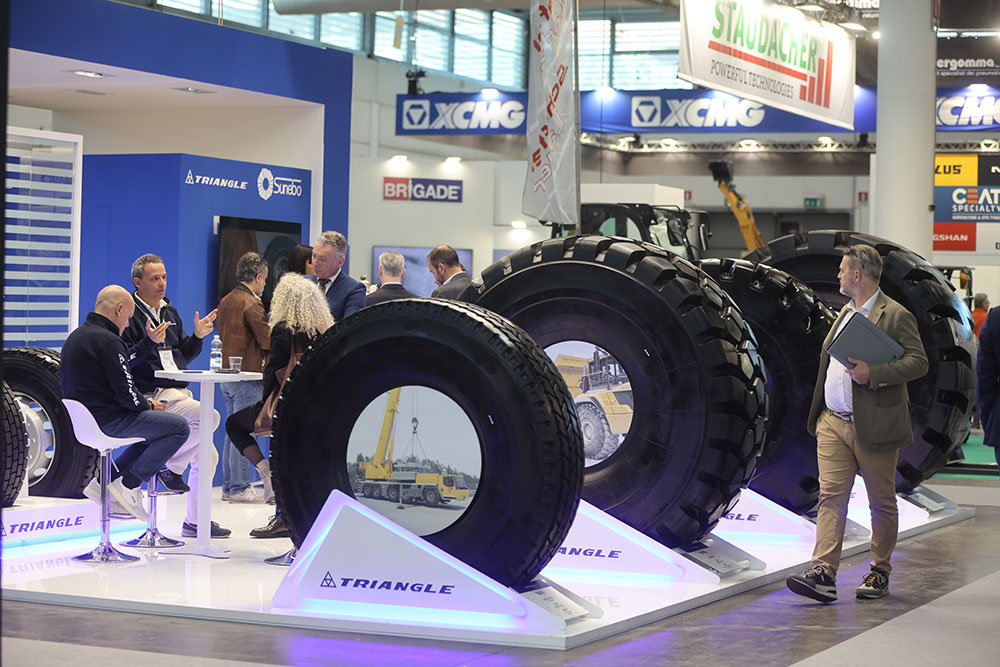 The OTR lineup was completed by the TL538S+ and the TB598S, both products designed for use on all terrains, from the tough to the muddiest mining conditions.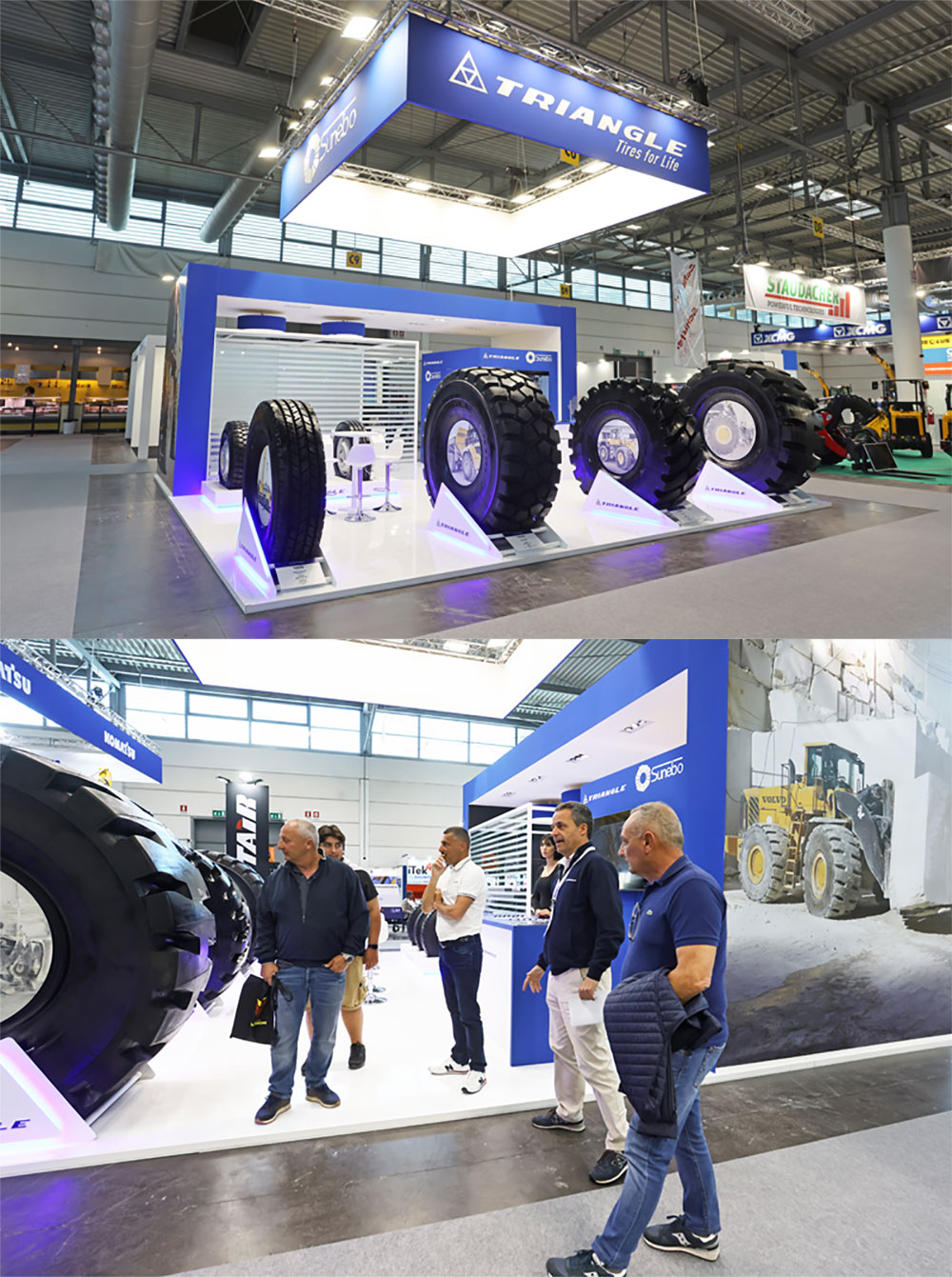 The TL538S+ ☆☆ L5 in the size 26.5R25, a super-deep tread, cutting-resistant traction OTR tire with superior riding comfort, features an aggressive and innovative tread design aiming to limit breakdowns to a minimum, while the rugged shoulder design enhances stability and sidewall protection.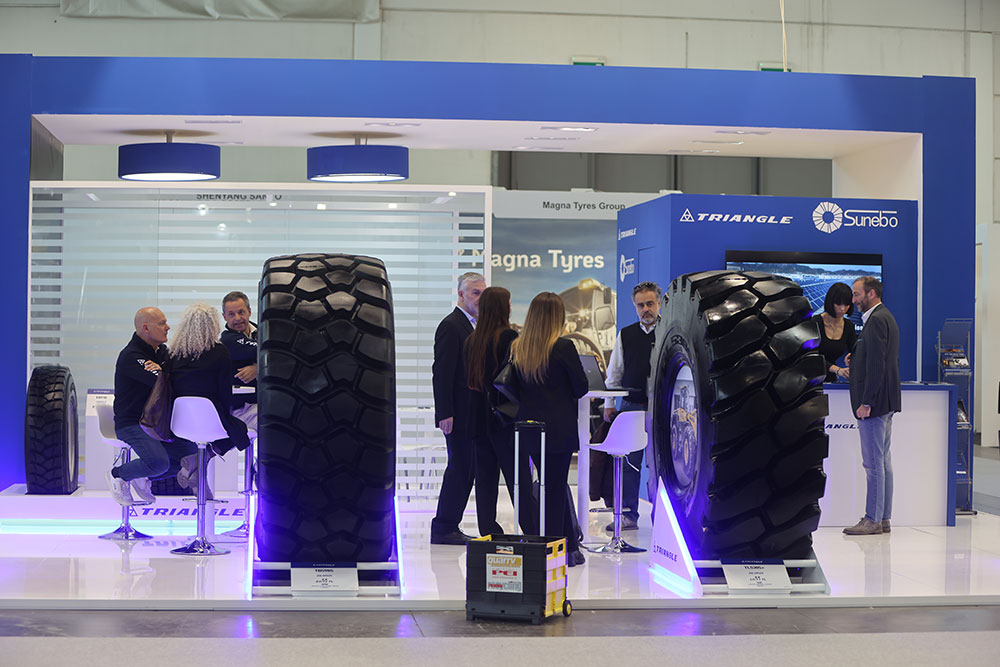 The TB598S ☆☆ E4 is a highly versatile tire for use on articulated dump trucks on quarry and construction sites. The combination of the non-directional tread design and the aggressive self-cleaning tread pattern delivers excellent grip, great off-road performance, and prolonged tread life, as well as puncture resistance, durability, and driving comfort.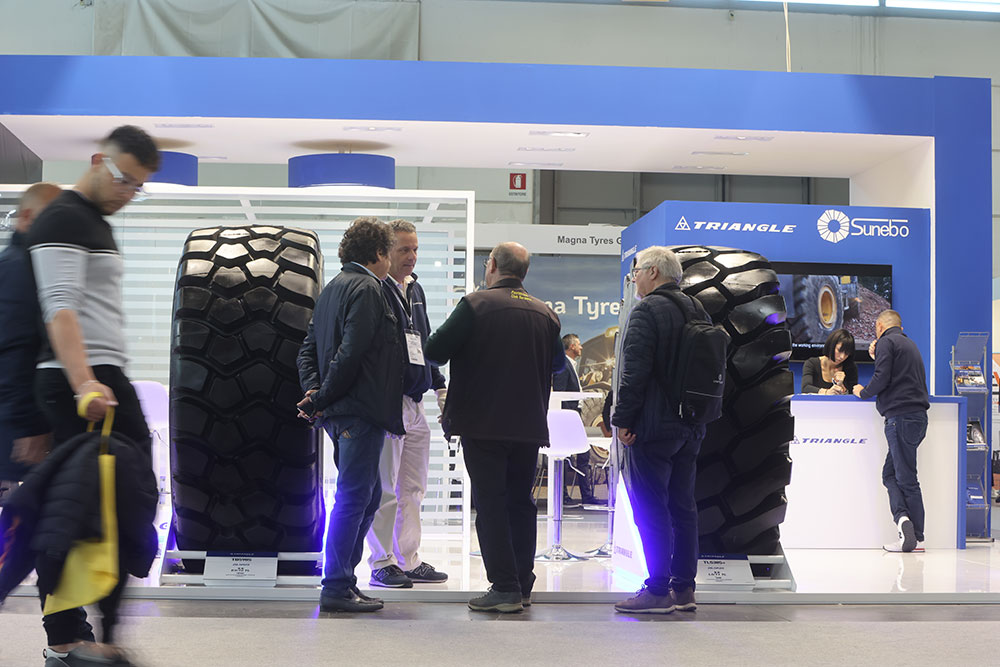 The truck segment of Triangle Tyre was represented by three products: the on/off-road TR918 and TR663 both displayed in the size 13R22.5, and the latest T-Regional Haul TRD09, a brand-new tire for regional and long-haul applications.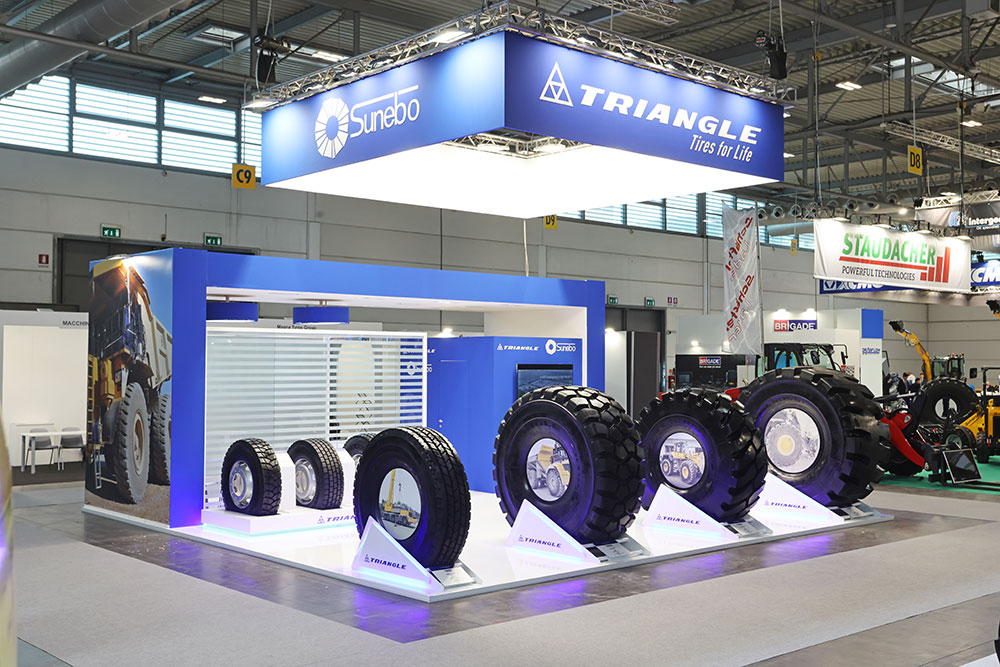 Particularly the latest generation TRD09, exhibited at the Verona SAMOTER in the size 315/80R22.5, features an asymmetric and non-directional pattern that yields a longer wear life.