Co-hosted by the Ministry of Industry and Information Technology and the Shandong Provincial People's Government, the World Industrial Design Conference 2022 (WIDC 2022) was held on November 11-13, 2022 in Yantai City, Shandong Province. Present at the Conference were Xu Xiaolan (Vice Minister of the Ministry of Industry and Information Technology), Ling Wen (Vice Governor of Shandong Province and Academician of the Chinese Academy of Engineering (CAE)), Jiang Cheng (Vice Governor of Shandong Province and Secretary of the Yantai Municipal Party Committee), Zhang Haibo (Director of the Department of Industry and Information Technology of Shandong Province), Zheng Deyan (Deputy Secretary of Yantai Municipal Party Committee and Mayor of Yantai), and Liu Ning (President of China Industrial Design Association).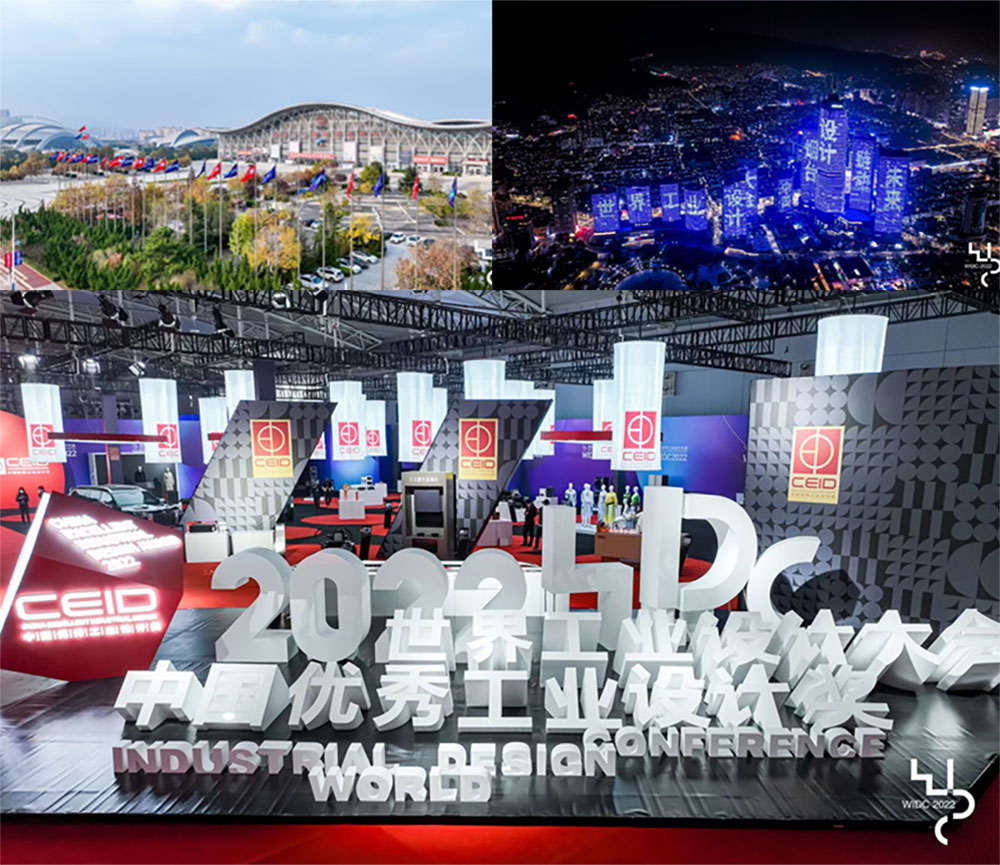 With the theme "Design - Chain of Future Industry", the WIDC 2022 was also attended by representatives of relevant provincial (regional, municipal) industry and information technology departments, industry organizations, research institutions, universities and enterprises. Various activities were organized during the event, such as the 2022 China Excellent Industrial Design Award Ceremony and Exhibition, Exhibition of the Award-winning Works of the Fourth "Governor's Cup" Industrial Design Competition of Shandong Province, keynote forums, thematic forums, seminars, press conferences, and the Gala Night of Designers.
Triangle Tyre appeared at the WIDC 2022 with a wide variety of excellent design results, mainly including aviation radial tires, low rolling resistance tires and silent tires developed for new energy vehicles, high-performance winter tires, and high-end off-road RV tires, attracting many attendees to stop and watch, who gave their thumbs up to the innovations of Triangle Tyre.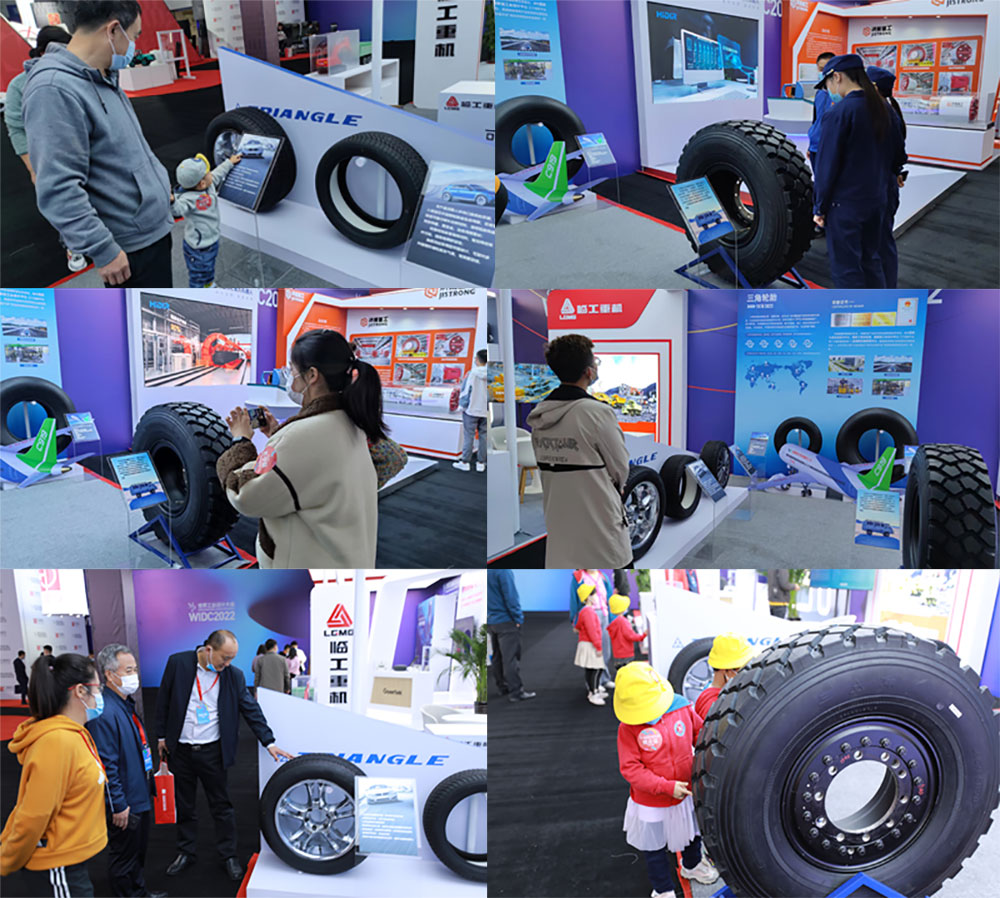 At present, Triangle Tyre has set up the Aircraft Tire Laboratory, Large Aircraft Ground Dynamics Joint Laboratory and an aircraft tire production line, and successfully developed C919 front landing gear and main landing gear tires, which have passed the dynamic simulation test, achieving a "zero" breakthrough in China's civil aviation radial tire technology. Triangle aircraft tires provide better safety performance and wear resistance, and achieve the difficult goal of light weight.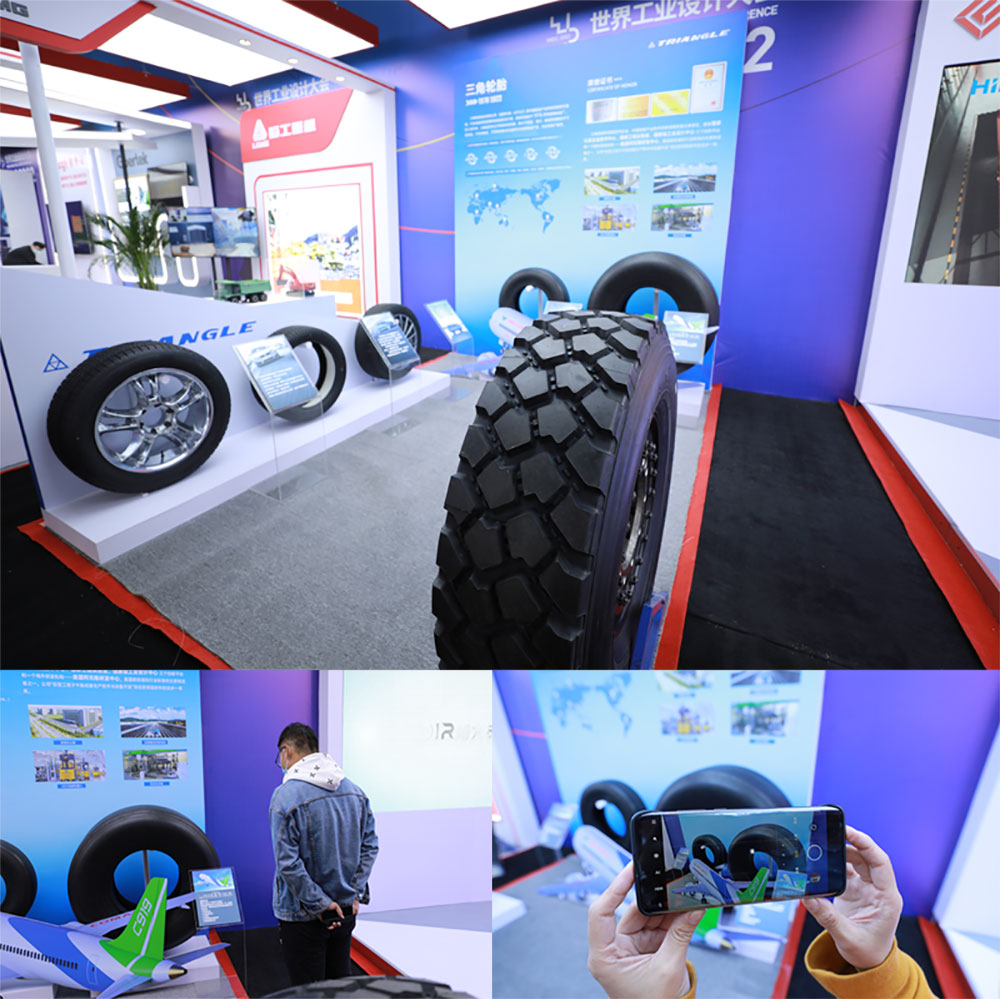 Triangle Tyre displayed a host of innovative "star" products at the booth.
Triangle aircraft tires
30X8.8R15 front landing gear tire and 46×17.0R20 main landing gear tire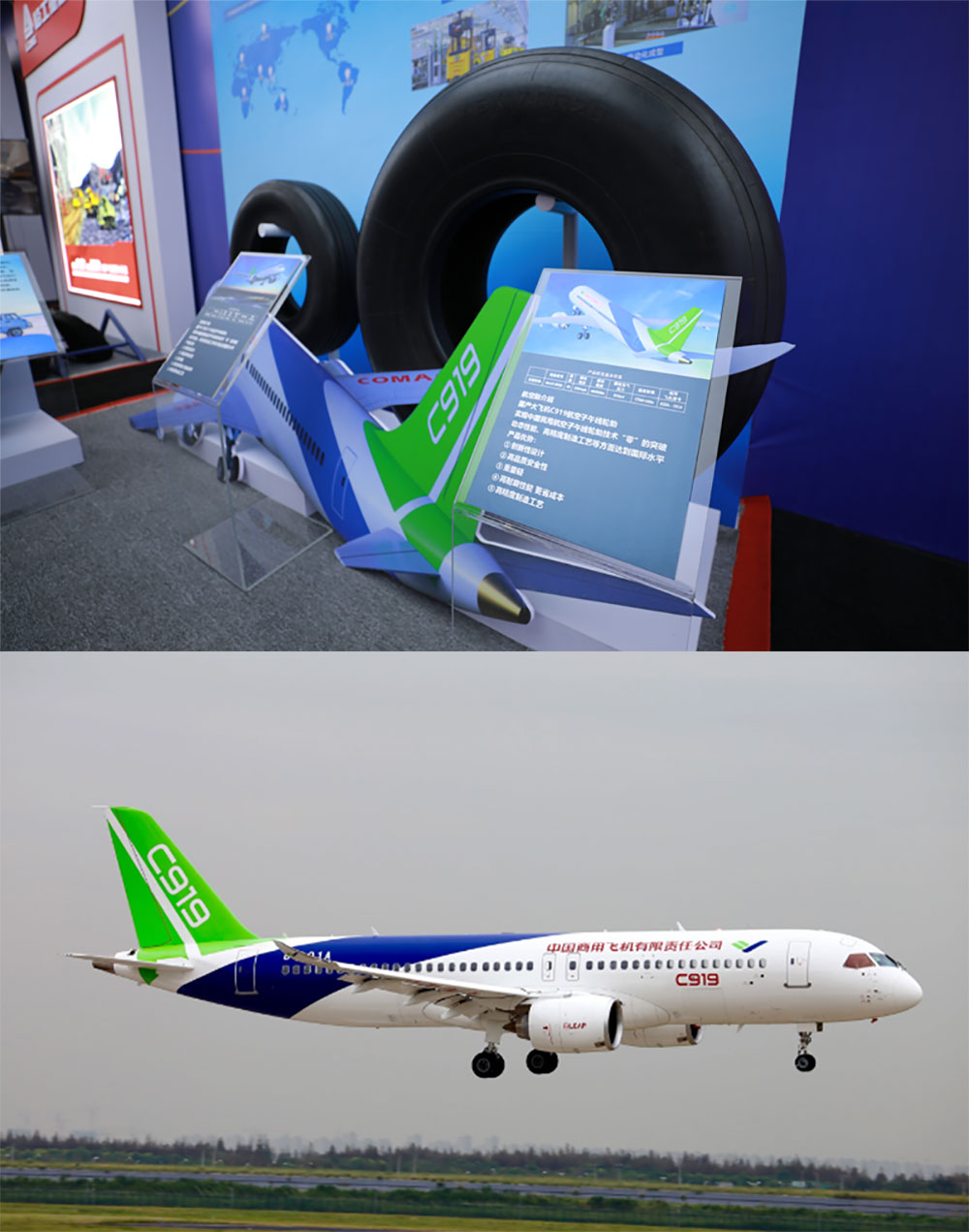 Triangle winter tire
275/50R20 PL02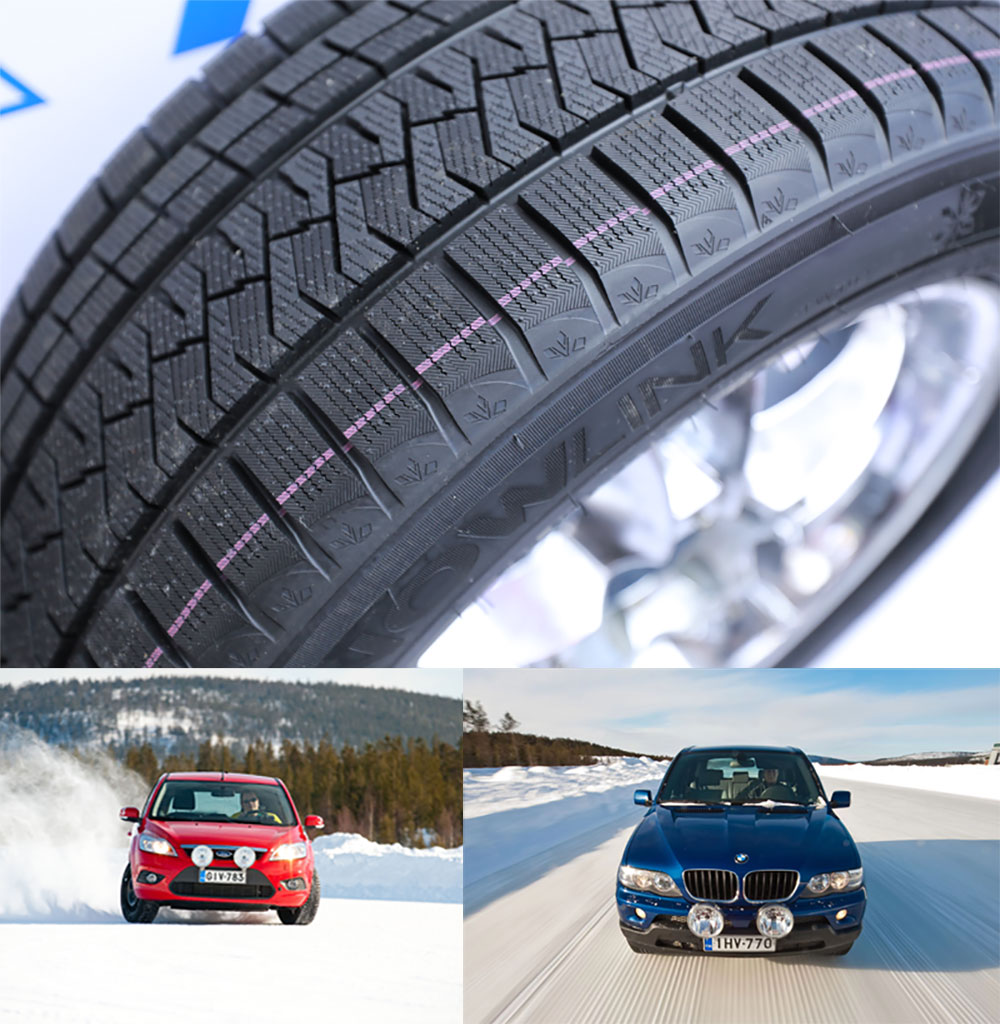 This series of products, characterized by powerful driving and handling performance, water channeling capability, passing capacity and gripping performance, and low noise, can easily run on icy, snowy and muddy roads. It is commendable that this formula offers good low-temperature resistance, and ensures that the crown has lower hardness and good elasticity at -30°C, giving the tire superior grip on snow during driving, and guaranteeing the safety of driving in snow.
Triangle special off-road RV tire
395/85R20 TRY66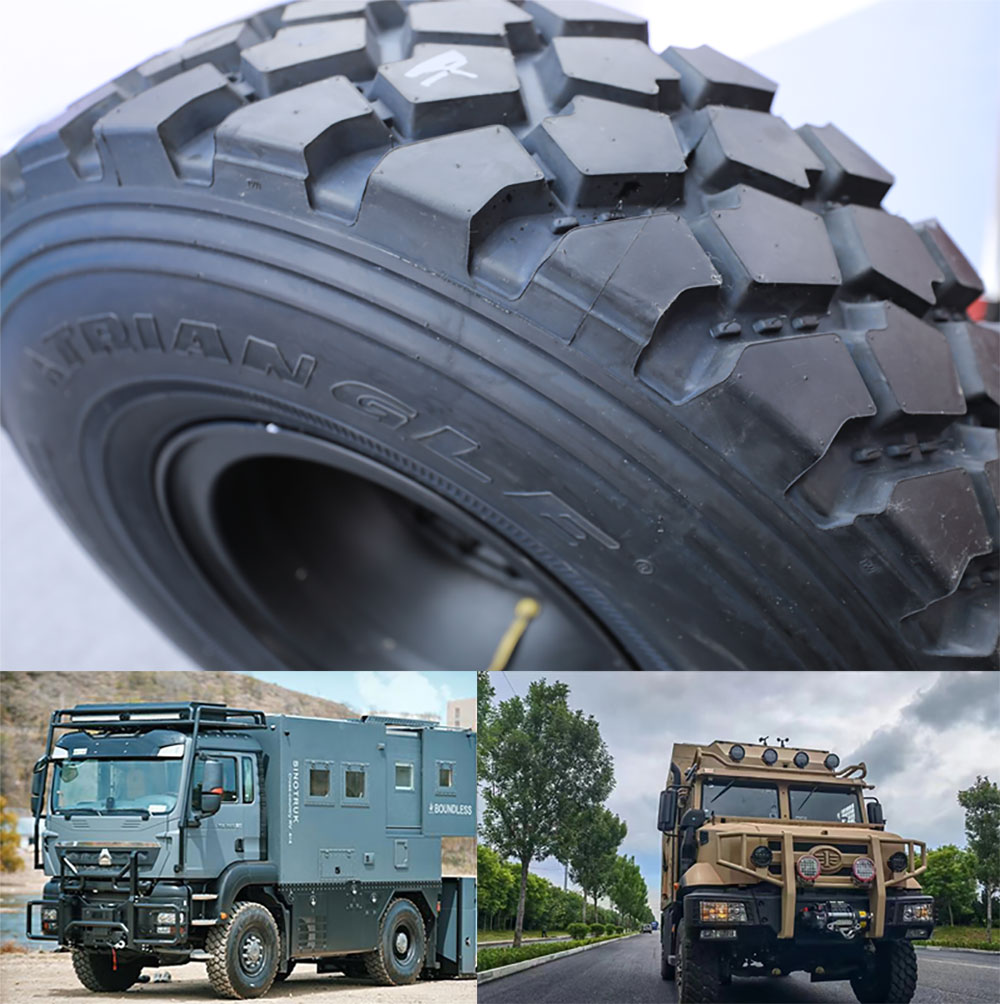 This tire has enhanced grip, providing excellent driving and traction performance for vehicles under off-road conditions. The wide tread surface design features a large contact area and low contact pressure; the tubeless design makes it easy to inflate and deflate and ensures the vehicle's passability on soft roads; and the low heat generation, puncture-resistant tread formula delivers good high-speed driving performance and strong environmental adaptability under highway conditions.
Triangle self-repairing + silent cotton + RFID chip tire
245/45R18 SeasonX TA01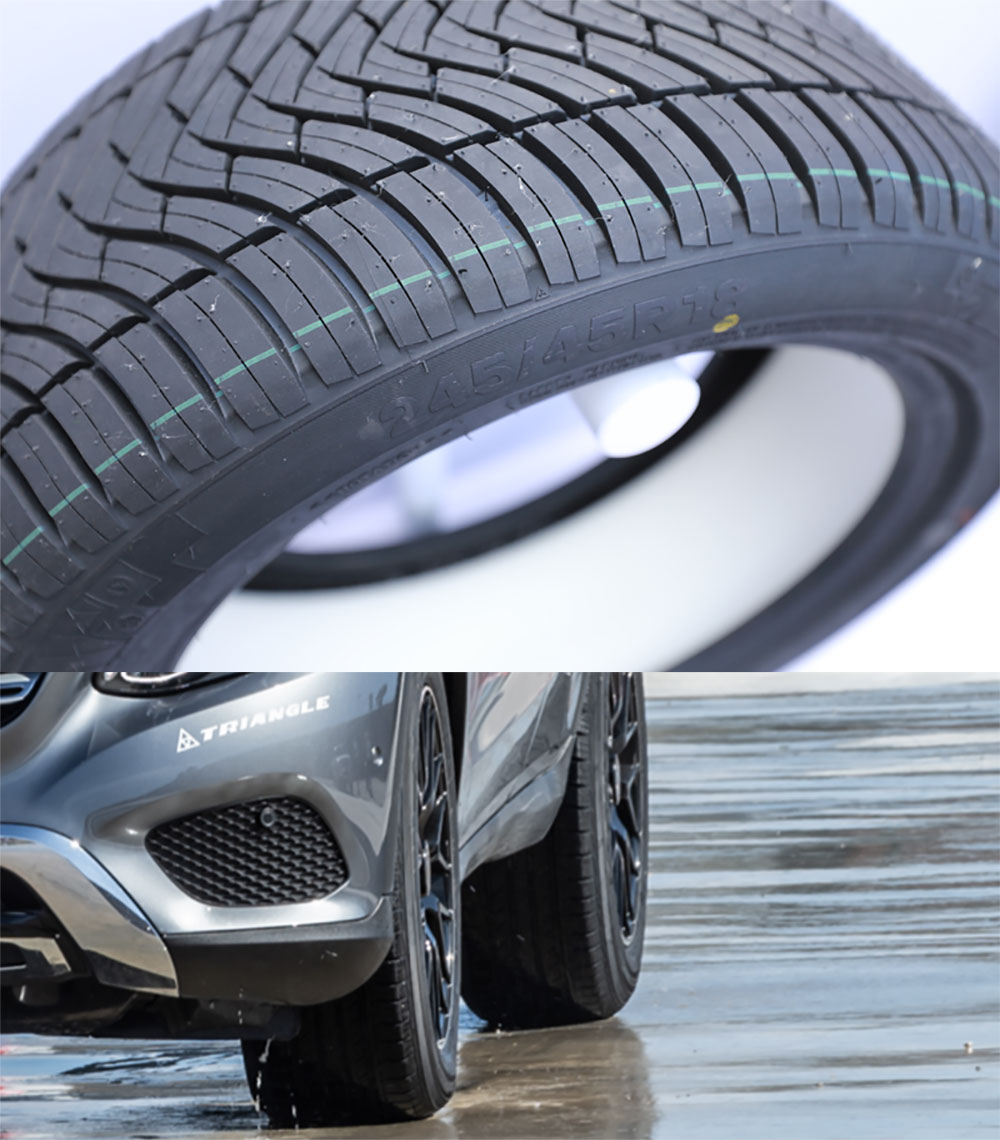 This product uses new materials that can self-repair after damage, rendering it immune to puncture, thereby improving the safety, prolonging the service life of the tire, and fulfilling the concept of being environment friendly. Special sound-absorbing materials are used inside the tire, which can effectively absorb and attenuate the vibration in tire cavity, significantly reduce the noise in the vehicle, and improve the driving and riding comfort. Furthermore, based on the idea of the Internet of Everything, intelligent chips are introduced into the tire, which can monitor and manage the tire throughout its life cycle.