After a long-waited time, Bauma Germany was grandly staged again, which was held at the New International Expo Center in Munich from October 24 to 30, 2022, gathering more than 3,000 exhibitors from 58 countries at home and abroad. Triangle Tyre presented itself at the exhibition with a set of high-quality engineering tires to explore the industry trend with global experts and engage in business talks with business elites.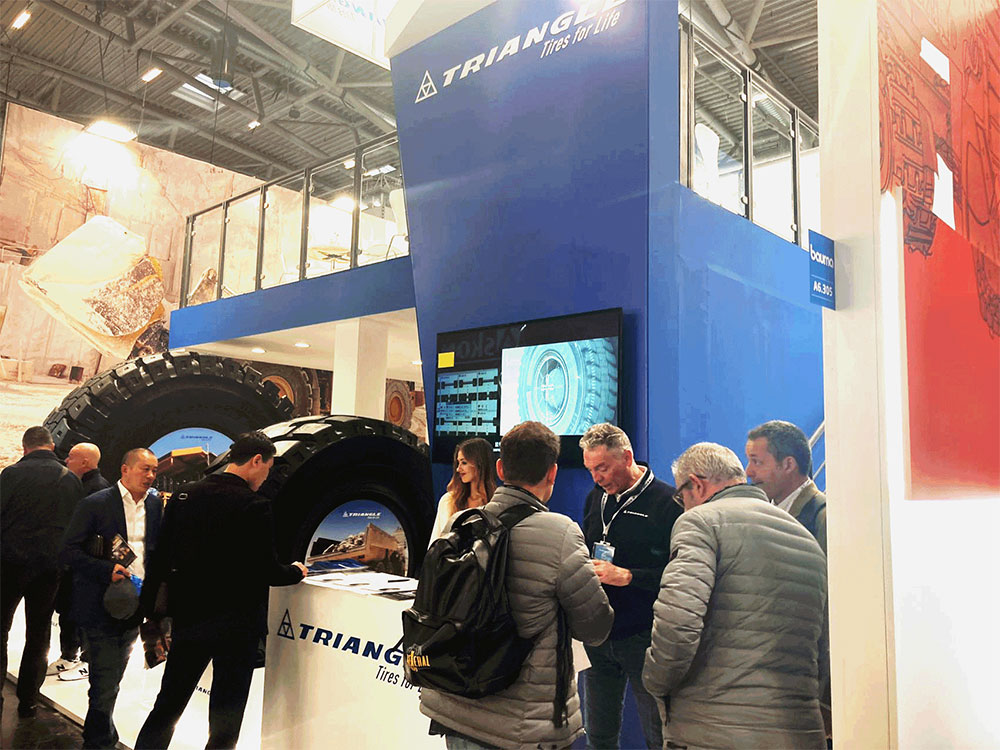 Bauma Germany, the world's largest professional trade fair of strong international influence for construction machinery, building material machinery, and mining machinery industry, is held regularly every three years in Munich, Germany, and has a history of more than 50 years since its inception. Focusing on digitalization and sustainable development of the industry, Bauma 2022 introduced a wide range of exhibits, including construction machinery and equipment, engineering vehicles, mining machinery and accessories around the world.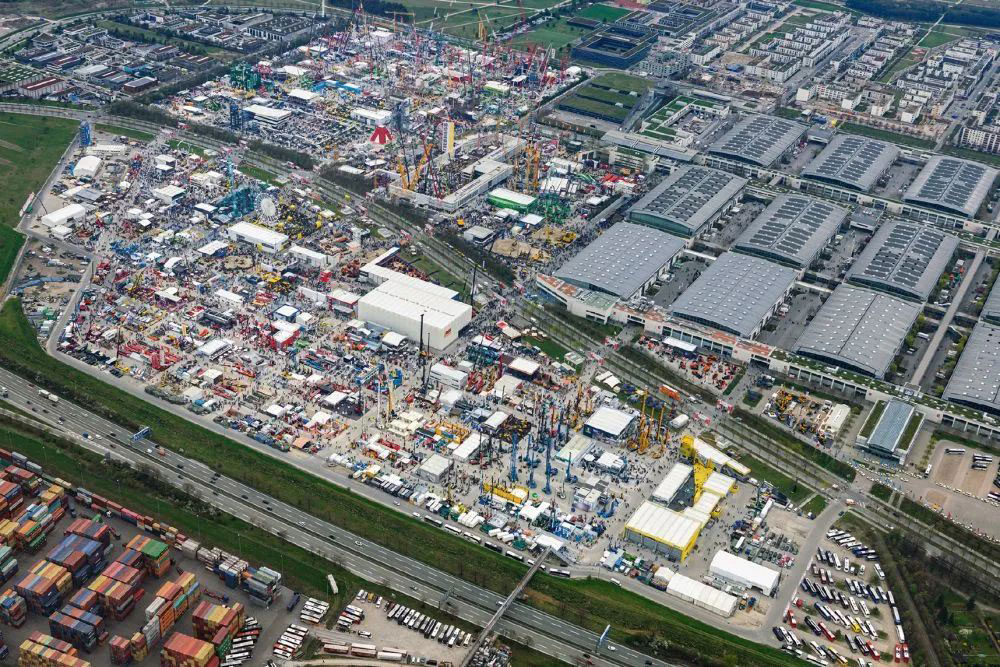 Triangle Tyre, a time-honored brand enterprise enjoying a history of nearly half a century and boasting technological, talent and many other advantages, sticks to the path of digitalization and sustainable development over the years, and constantly promotes the international branding development by submitting itself to high quality standards.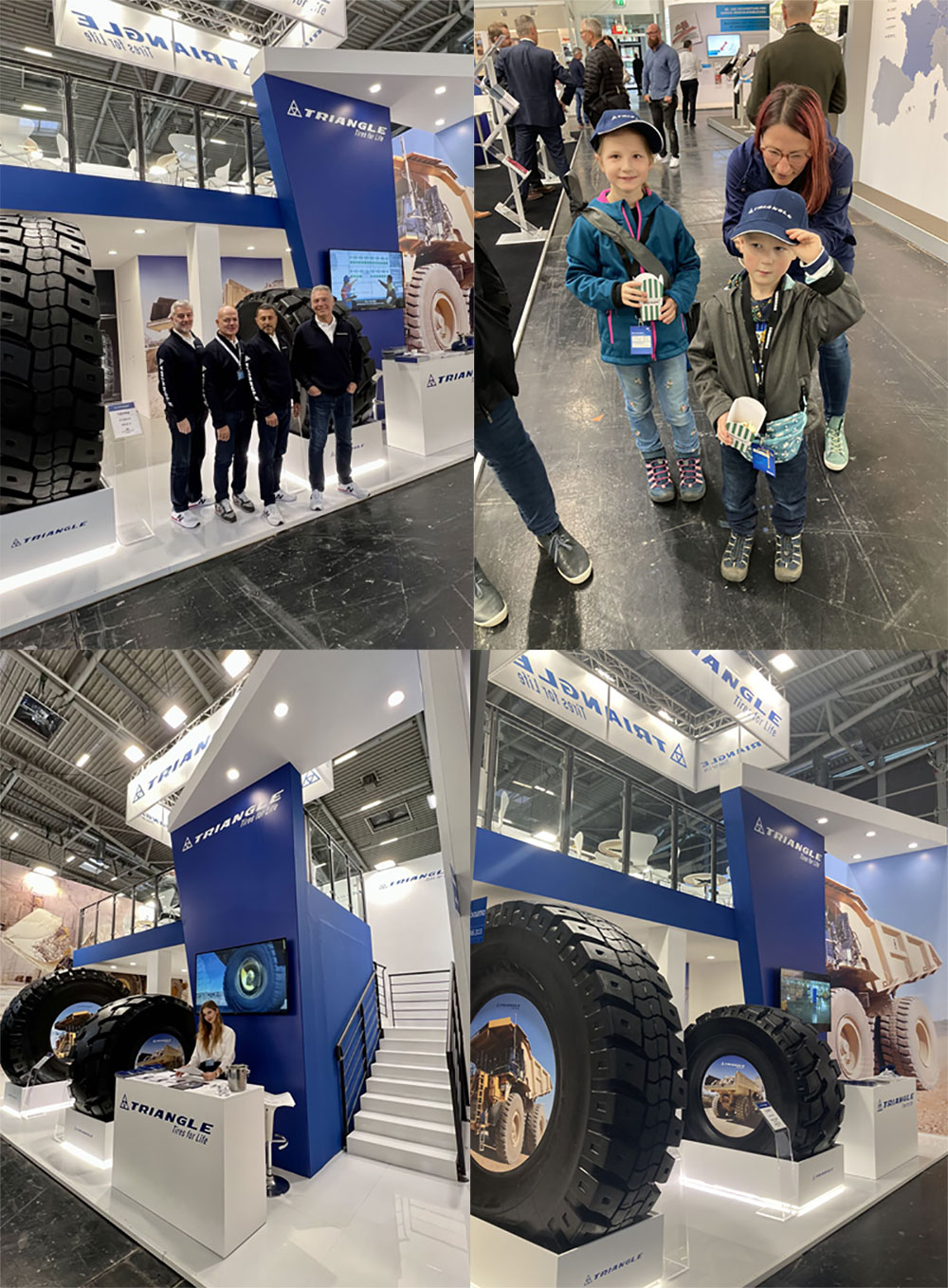 At the exhibition, Triangle Tyre showed off the charm of Chinese brands by displaying three physical engineering tire models: 35/65R33 TL578S, 445/95R25 TB576 and 27.00R49 TB599A. Furthermore, a team from the European branch shared experience and interacted with customers, fully showcasing the achievements made by Triangle Tyre in the upgrading and sales network of engineering tires.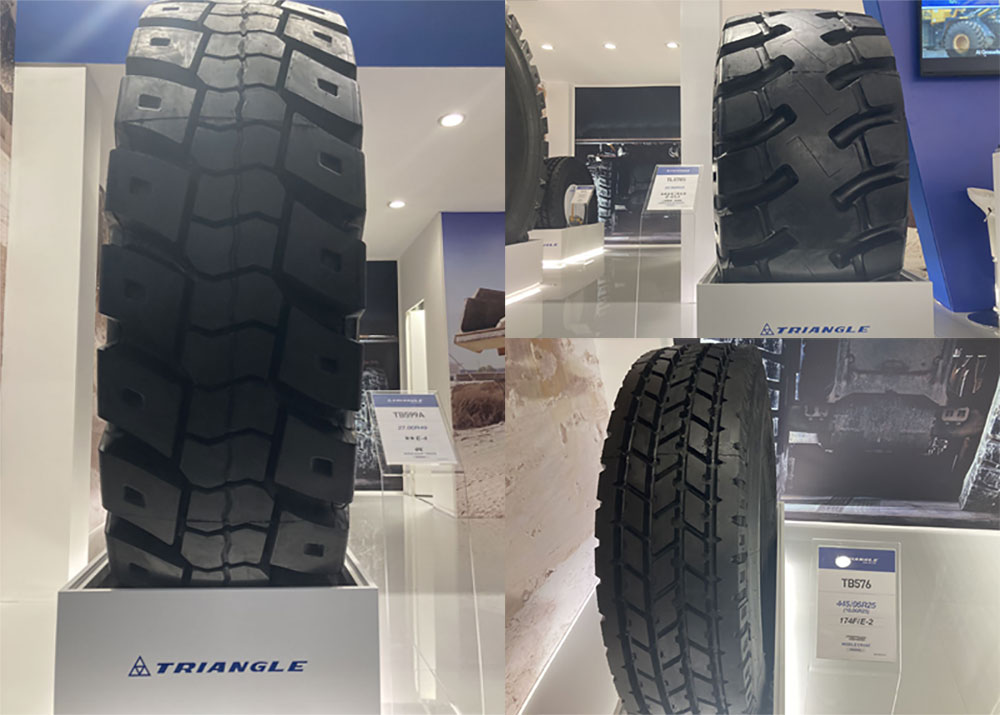 Surprisingly, two new engineering tire models made their debut at the exhibition, which are suitable for various brands of engineering machinery products. 445/95R25 TB576 is applied in the engineering machinery for cement or asphalt pavement operations, while 35/65R33 TL578S is mainly applied in engineering machinery for underground mining. These two products deliver high cost performance, ruggedness, wear-resistance, and a longer service life.
Triangle Tyre has been dedicated to the production and manufacture of engineering tires for 37 years. Since the successful trial production of the first bias engineering tire on May 6, 1985, Triangle Tyre has formed a complete product family, thanks to years of product planning and R&D efforts. Meanwhile, Triangle Tyre provides supporting services for many well-known construction machinery manufacturers at home and abroad. The presence of Triangle Tyre can be found in many construction machinery products shown at the exhibition, indicating that the Triangle Tyre brand has gone global.