On July 5, 50 customer representatives from Xinjiang market of Triangle Tyre gathered in Urumqi to start the seventh "Triangle Tyre Riding on the Way of Public Welfare" Aiding Schools Initiative in Hami.

First launched in 2016, the initiative has been going on for seven years, offering a donation to a primary school every year. From Yili, Hami and Boli, to Altay, Urumqi, Korla, new partners get involved, and an increasing number of friends dedicate their love.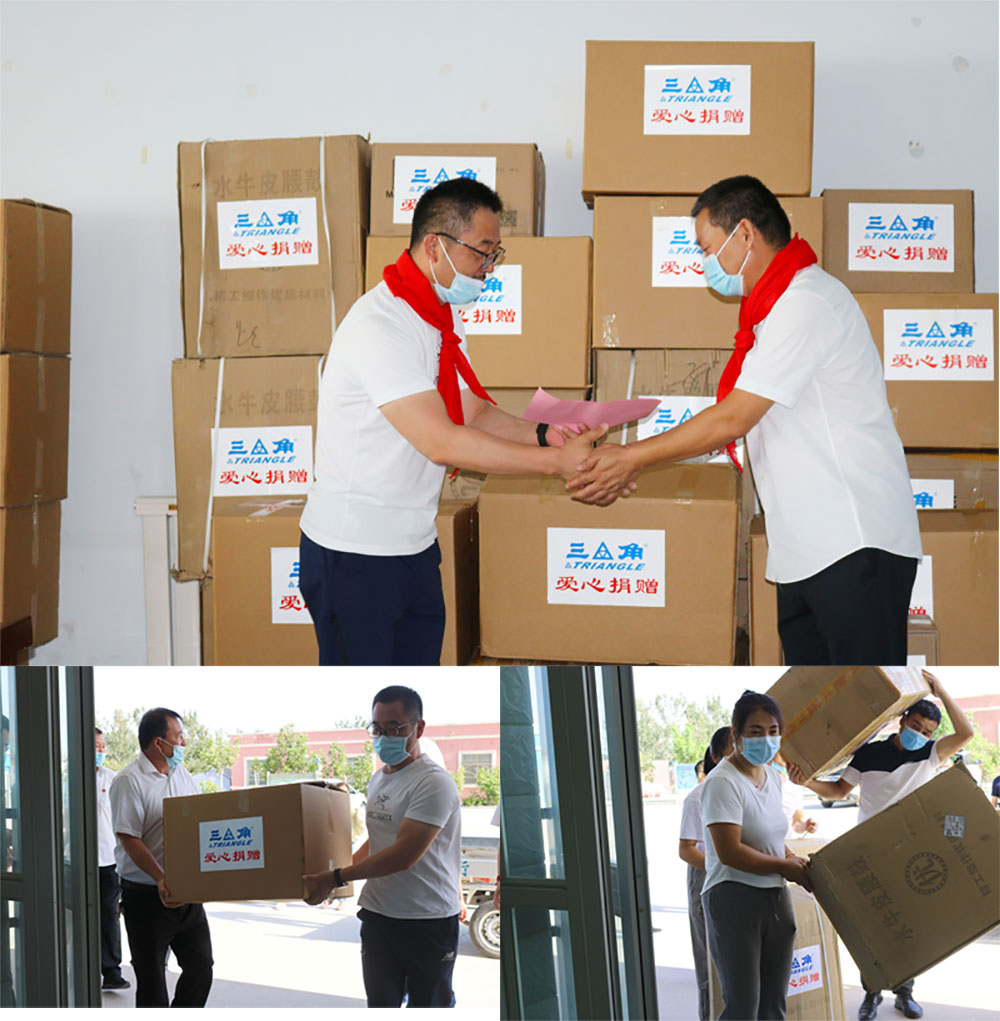 Triangle Tyre and its Xinjiang-based regional partner Annaitong Company will donate a fixed amount of money each June. Furthermore, Annaitong and other distributors will donate a certain percent of the sales revenue of the month to the "Triangle Tyre Riding on the Way of Public Welfare" Fund to purchase teaching supplies and carry out activities for Aiding Schools. This year's donations totaled more than RMB 55,000.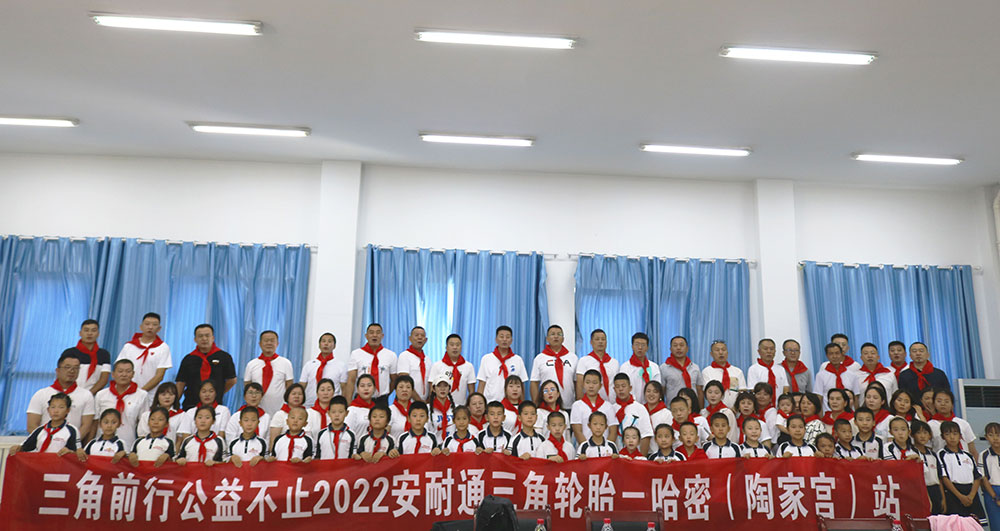 This public welfare trip requires an important "helping hand" - Triangle TS601 as the leading role of this year.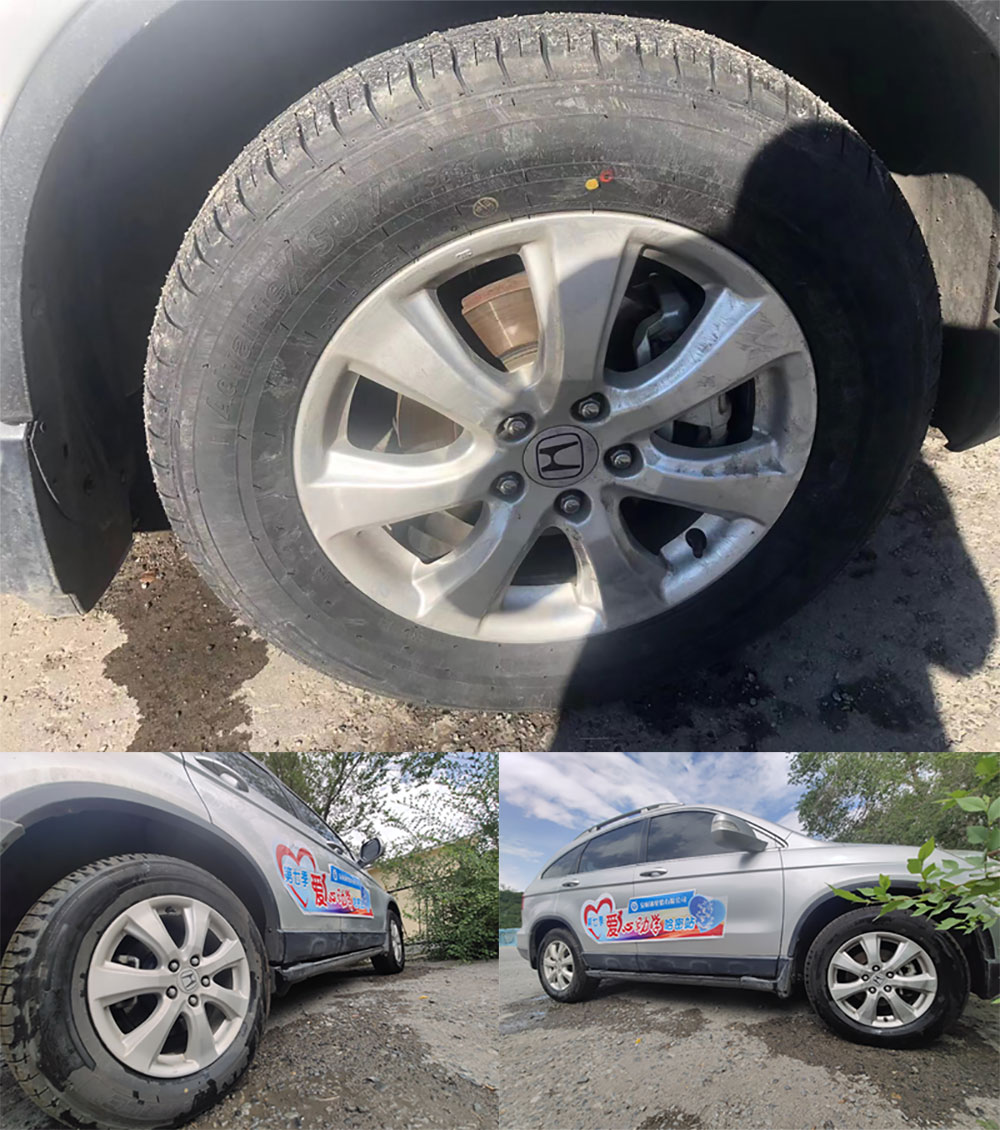 With a unique transverse chamfered groove design, which increases the volume of transverse groove, the tire delivers improved water channeling capability and excellent dry and wet land handling capability, with good quiet performance throughout the journey.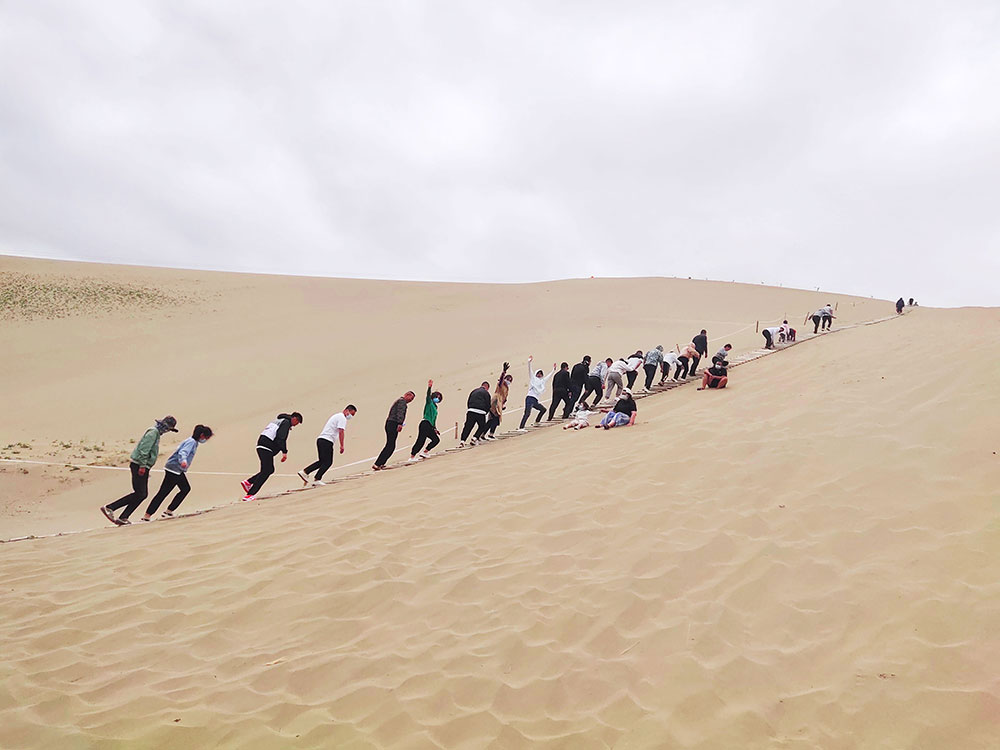 On July 5, the team set out from Urumqi, crossed the Gobi, lakes, deserts and scorching and gravel-filled roads along the way, and finally arrived safely in Hami City.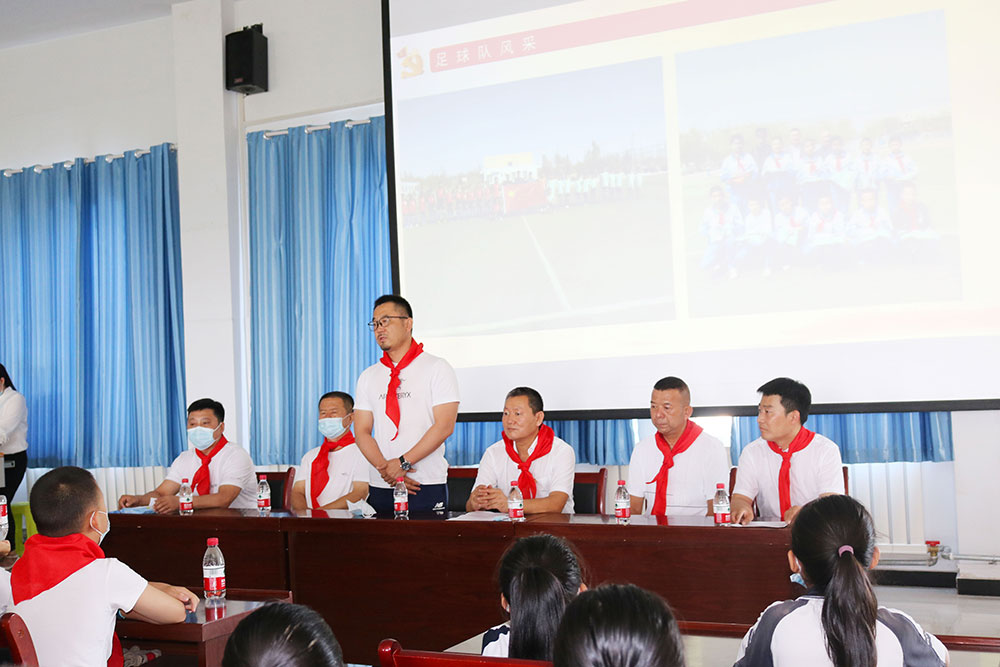 On July 6, the team made donations to Taojiagong Town Central Primary School. Partner representatives delivered speeches, and all present sang the national anthem together.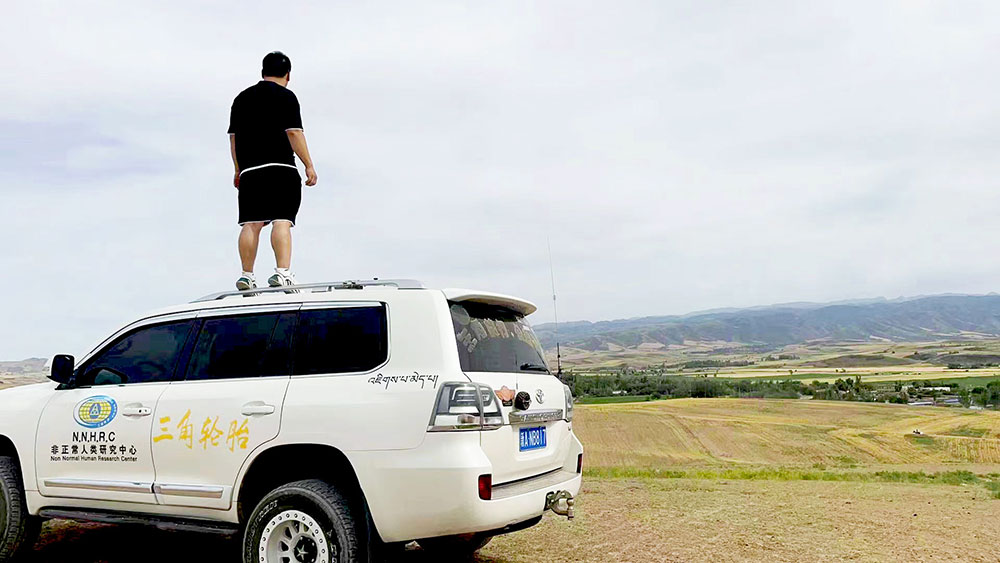 On the afternoon of July 6, the team crossed the East Tianshan Mountains, passed Tianshan Temple and Pine Tree Pond, and arrived in Barkol County.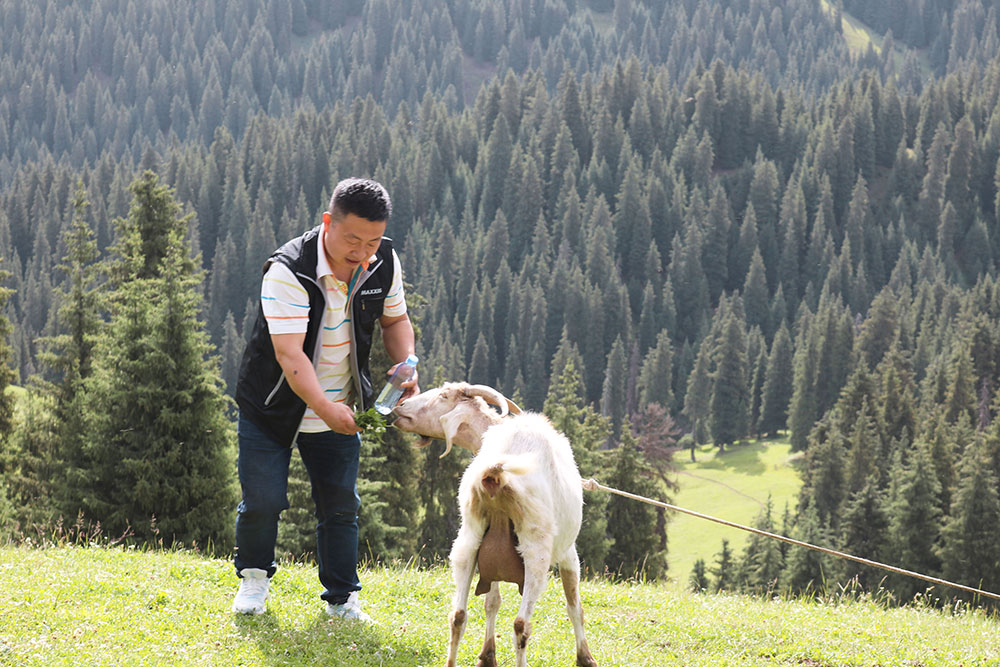 On the morning of July 7, the team arrived in Qitai County and went straight to Jiangbulak Scenic Spot.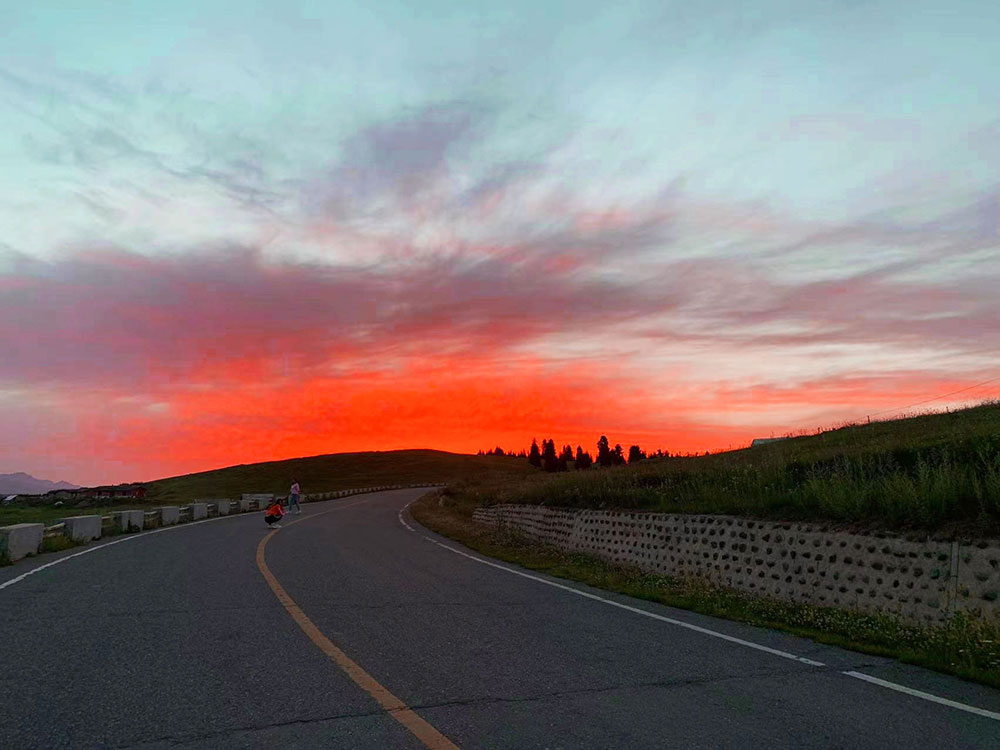 On the afternoon of July 8, the team returned to Urumqi and successfully completed the task of aiding schools. The trip took 4 days and covered more than 1,400 kilometers.