On October 2, Automechanika 2023 was grandly inaugurated at the Dubai World Trade Center. With an extensive influence in the Middle East and Africa, the exhibition attracted numerous exhibitors and buyers from the Middle East, Africa, Asia and Europe.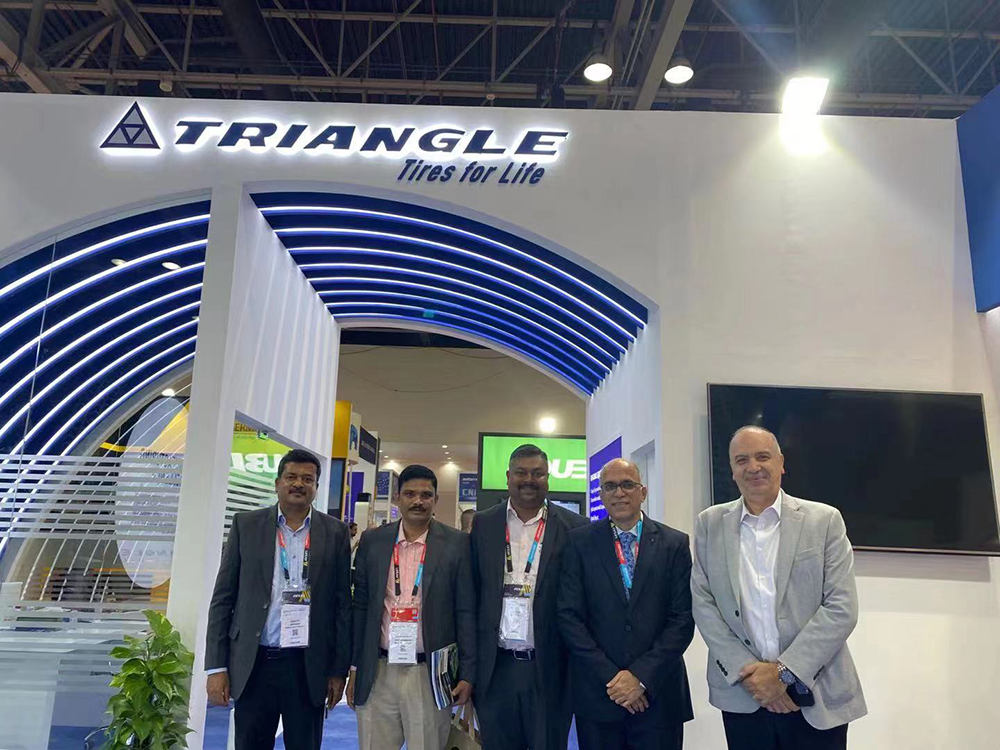 Triangle Tyre presented itself at the exhibition with a brand-new appearance. Located in the center of the S1 exhibition area, its booth featured a distinctive design and a wide range of products on display, giving full expression to the international brand image of Triangle Tyre and attracting many new and existing customers to visit the booth for talks.
Triangle Tyre showcased 13 new products at the exhibition, including the highly recommended high-performance passenger vehicle tires TH202 and TE307; SUV tires TR259 and TR292; MT TR281; commercial light truck tire TV701; all-position tire TTR-A11, steering tire TRS03, and drive tires TRD06 and TRD09 for trucks; trailer tire TRT03; OTR tire TB577A, Diamond Black DTM-A11, and other high-quality new products in three major product series.
It was reported that these 13 products exhibited by Triangle Tyre were all best-sellers in the Middle East and African markets, or were displayed for the first time. During the exhibition, Triangle Tyre earned great reputation from new and existing customers for its excellent brand image and product quality.