Triangle Group 2015 Sales and Marketing Conference was held on 10th, December in Weihai with the theme of Work hand in hand to create a bright future in which over 300 distributors got together to share marketing experience laying the foundations for future development. President Ding Yuhua delivered a speech in which the year's best partners and distributors were rewarded.
In 2014, Triangle Group continues actively to develop the global marketing strategy and has scored remarkable achievements on which Manoj, the CEO of Shanghai Global Business Center delivered the speech. Faced with the complex international market, Triangle focuses on the product planning and product innovation with the clear goals,  promotes the product performance, enhances the brand image and strengthens distributors' confidence.
Several leaders from marketing department, R&D center, manufacturing department, transformation and upgrading department and financial department made respectively detailed introduction in terms of global marketing business, product design, new technology development, new productivity objectives and supply-chain targets under the globalization strategy. Some distributors made speeches to share their marketing experience and express their wish to make new breakthrough in 2015 together with Triangle.
President Ding Yuhua delivered an important closing speech in the conference in which company history was reviewed and 2015 development focus was put forward. He pointed that, Triangle experienced two major transformations and upgrades in its 40 years of development, and worked with its partners to seek win-win situation and sustainable development on the basis of low-carbon green development system. Based on the growing trend of tire industry that he analyzed, Mr. Ding emphasized that, Triangle will continue to develop global strategy unswervingly and make best use of market resources by means of global marketing, global technology innovation, talents team building and brand building in order to provide the required support for partners to grow.
A group discussion was held in the afternoon where the distributors shared experiences and made suggestions on the brand building and marketing channel expansion.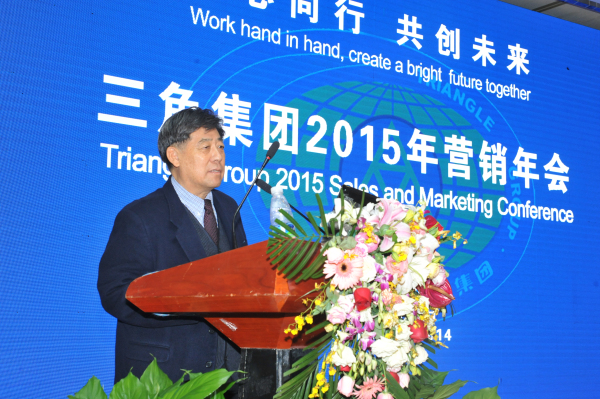 Ding Yuhua, President of Triangle Group, delivered the speech.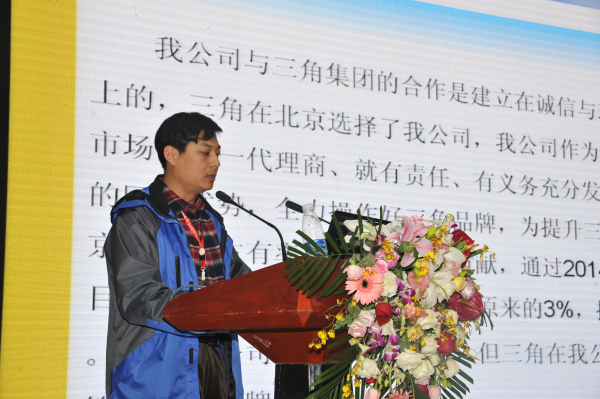 Zhou Huilin, GM of Beijing Jinmingchen Company, made a speech in conference.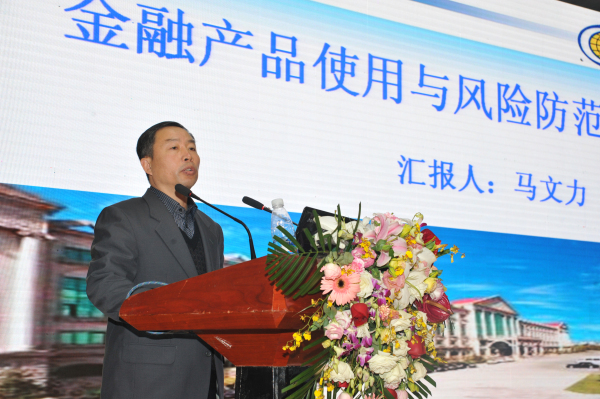 Ma Wenli, Executive Officer of Financial Department, made a report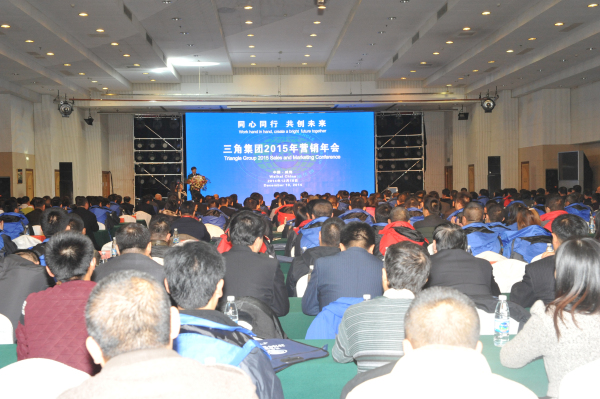 At the scene of conference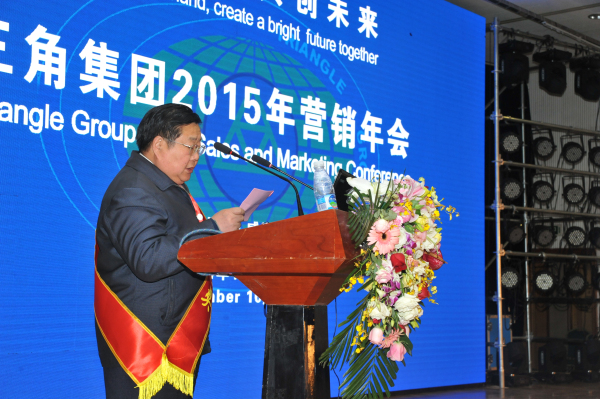 Dong Xin, President of Dongxin Tire Co., Ltd, made a speech.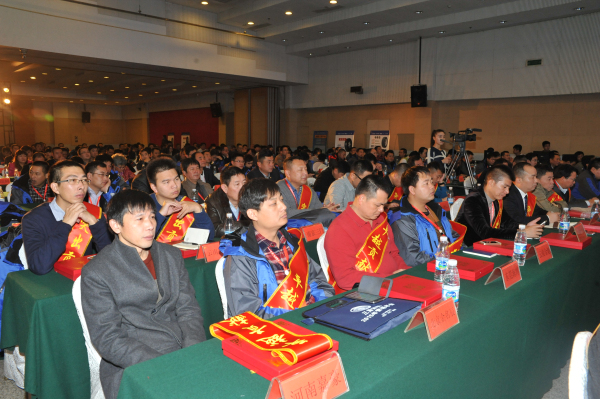 Partners attending the conference.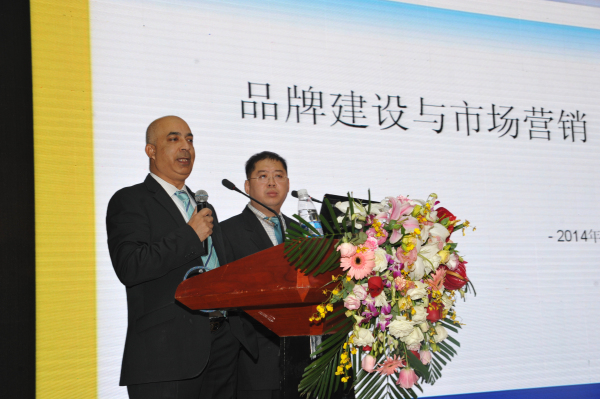 Manoj, CEO of Shanghai Global Business Center, delivered the speech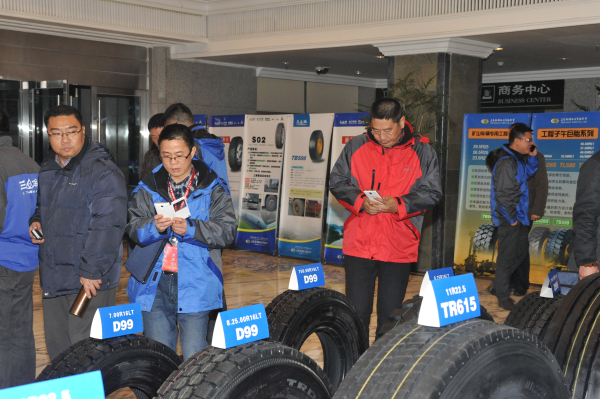 Triangle's new products attracting attention from business community