On March 1, 12 experts from leading car companies such as BYD, Changan, Geely, Hongqi, GAC, SGMW, Dongfeng, and BAIC gathered at Triangle Tyre Head Office to launch the "Tire for Vehicles Travelling Ten Thousand Miles – A Trip of Experts from TDA Car Companies to Shandong", under the leadership of the Tire Dynamics Collaborative Innovation Alliance (TDA).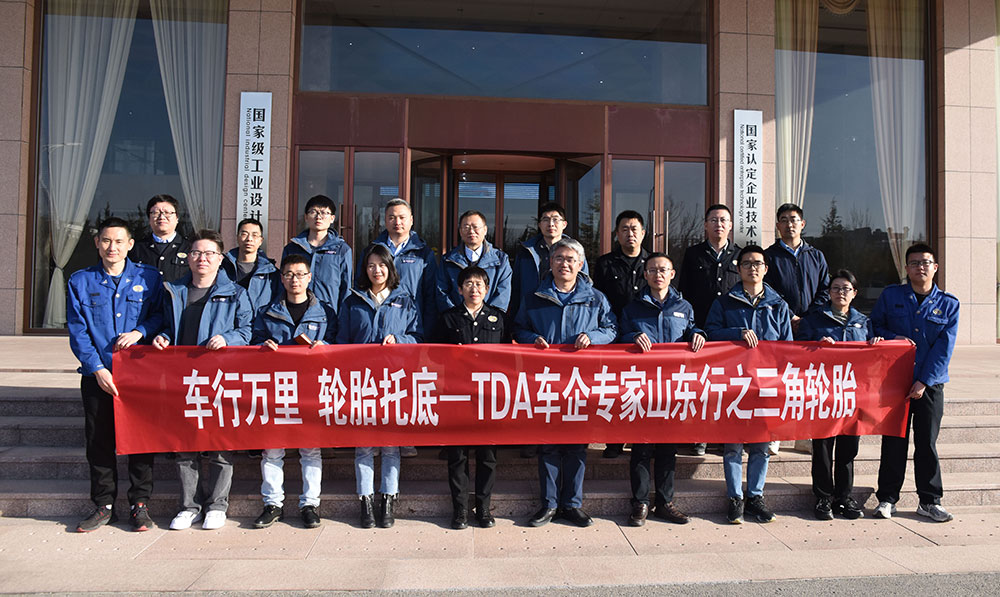 The expert team, led by Professor Lu Dang, TDA's Secretary-General, visited Triangles' state of the art tire production plant in Huayang, where the Triangle team presented its production and manufacturing capabilities and processes. The expert team expressed appreciation for Triangle Tyre's information, automation, and intelligence technology.

The expert team also visited the Triangle R&D center, including the National Engineering Laboratory, Noise Laboratory, and Jumbo Tire Laboratory.
There were interests in the tire force & movement test machine, high speed uniformity tester, semi-anechoic room, jumbo OTR tester – drum method, advanced physical and chemical tester, and other test facilities.
Triangle Deputy General Manager Bi Xiaolan warmly welcomed the visit of the expert team from TDA, and introduced the company's development plan, process innovation, and automation capability.

Established in 2017, the Tire Dynamics Collaborative Innovation Alliance (TDA) is a non-profit academic consortium voluntarily formed by Jilin University, China Society of Automotive Engineers, and China Rubber Industry Association, in conjunction with more than 100 enterprises, universities, and research institutes in the automotive, airplane, and tire fields.
Triangle is a great supporter of industry collaboration and has been instrumental in fostering close relationships with the Automotive Industry Leaders and its contributing academic institutions.