Triangle Tyre has figured prominently in two lists that have been published recently, the "National Intelligent Manufacturing Pilot Demonstration Factories" and the "Shandong Intelligent Manufacturing Model Enterprises" in 2021.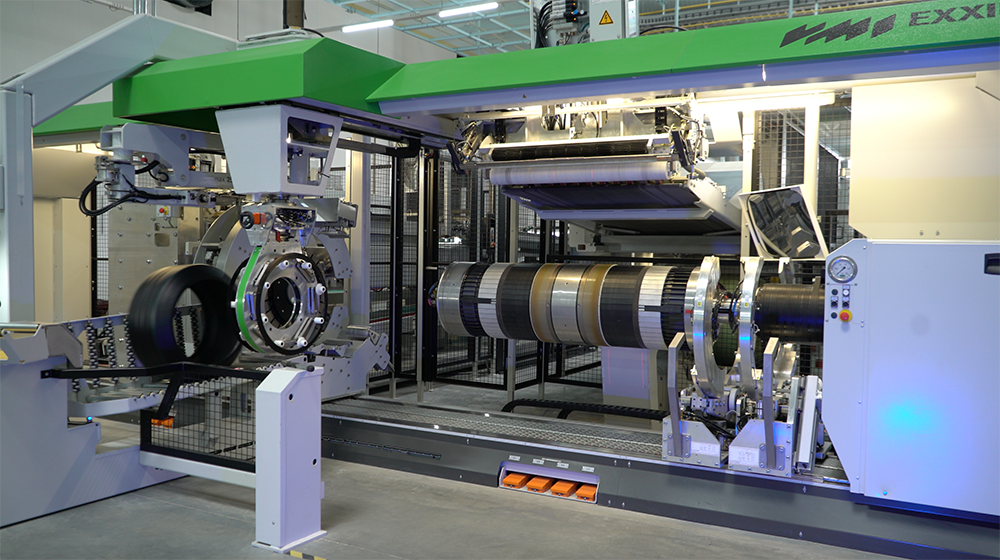 The "Intelligent Manufacturing Pilot Demonstration Factories" are selected jointly by the Ministry of Industry and Information Technology, the National Development and Reform Commission, the Ministry of Finance, and the State Administration for Market Regulation to accommodate the requirements of the National Intelligent Manufacturing Development Plan during the "14th Five-Year Plan" period and advance the promotion and application of intelligent manufacturing. According to the selection requirements, the applicants should be in the domestic leading position and international advanced level, play an exemplary and leading role, and the key technical equipment and industrial software used by them must be safe and controllable. Triangle Tyre becomes the only tire manufacturer to make the list.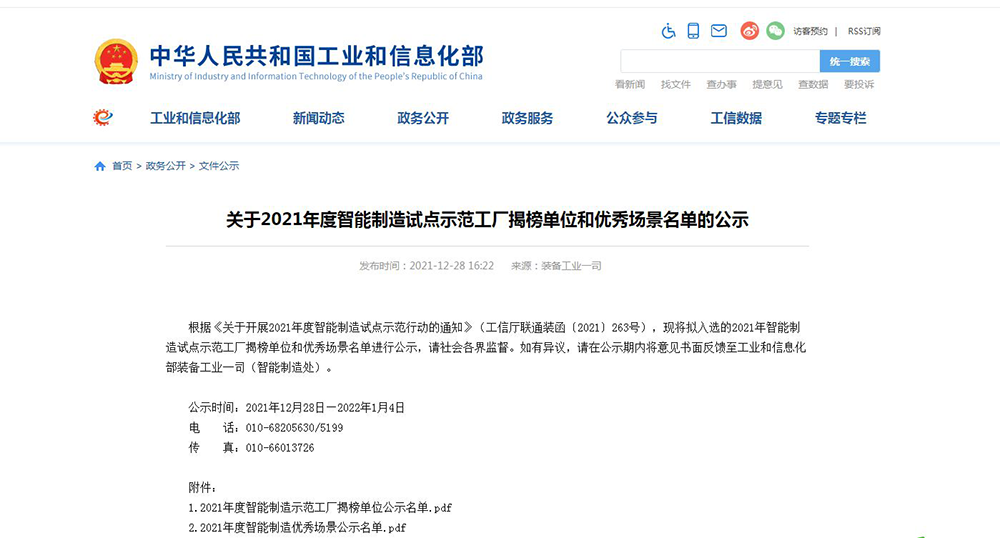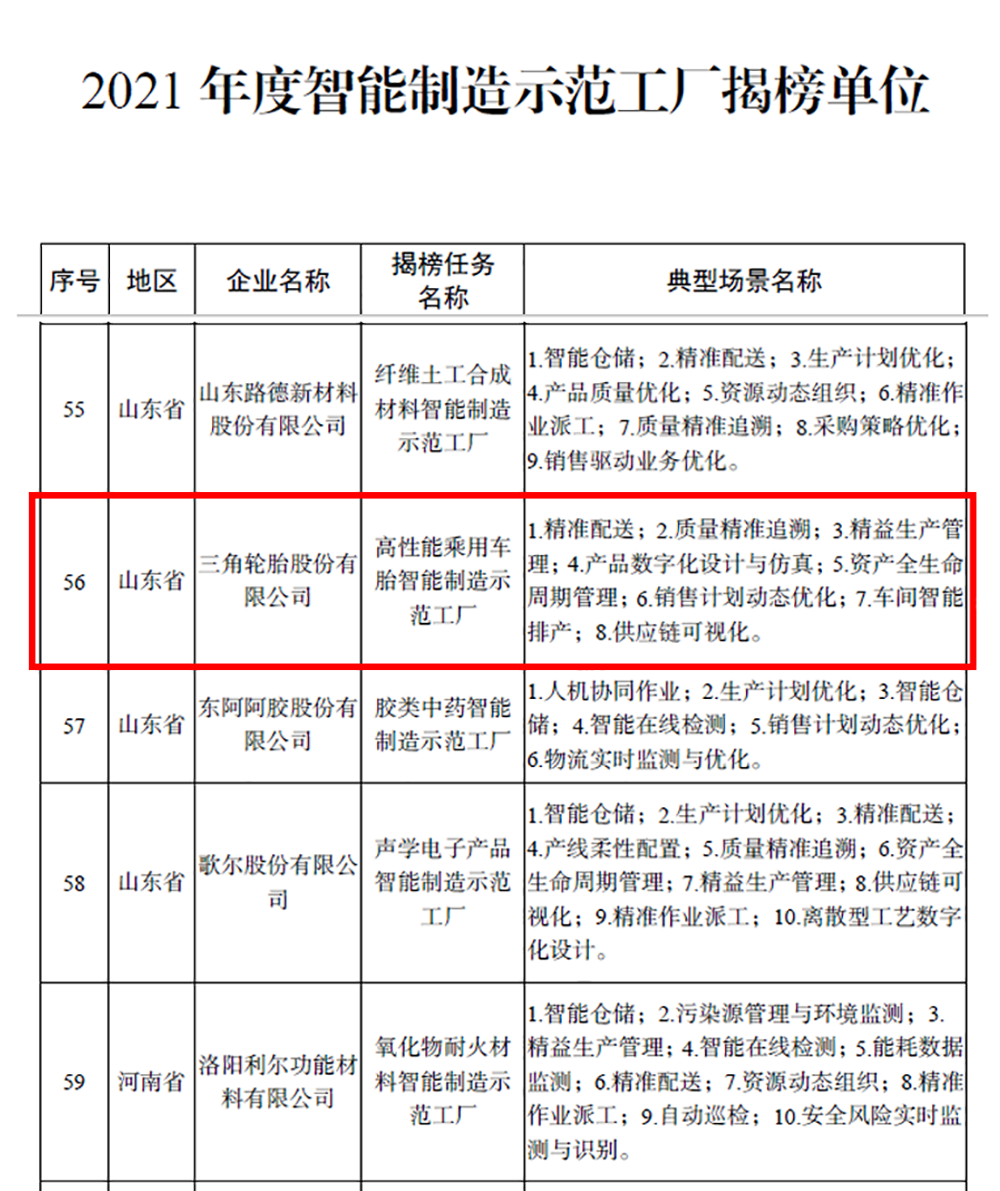 The "Shandong Intelligent Manufacturing Model Enterprises" are picked out from a bunch of intelligent factories (digital workshops) and intelligent manufacturing system solution providers by the Department of Industry and Information Technology of Shandong Province. All of them are models which play an outstanding exemplary role and can be replicated and scaled up at both supply and demand sides in intelligent manufacturing. A total of 20 intelligent factories and 10 suppliers single out in Shandong Province for 2021. Triangle Tyre is the only Weihai-based enterprise on the list.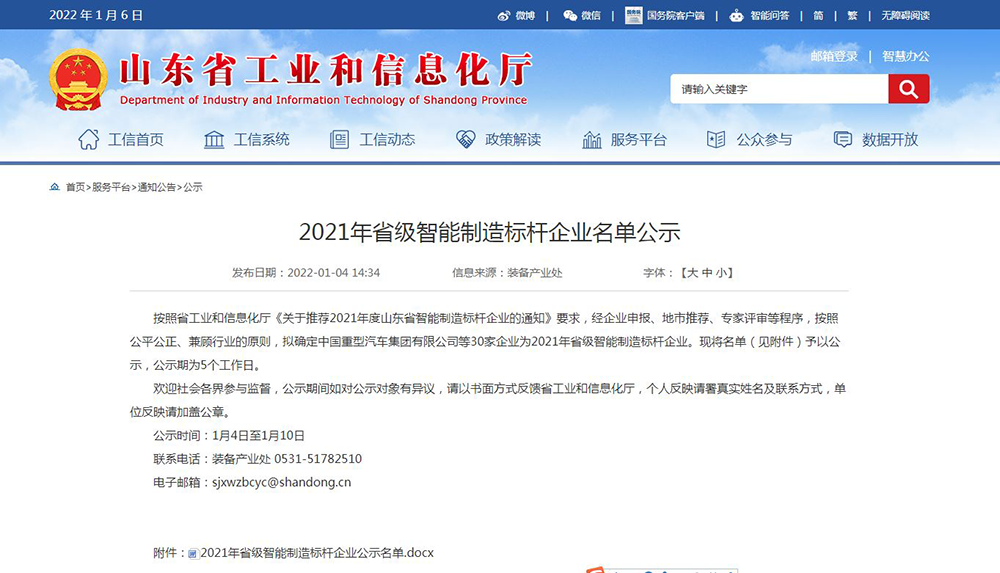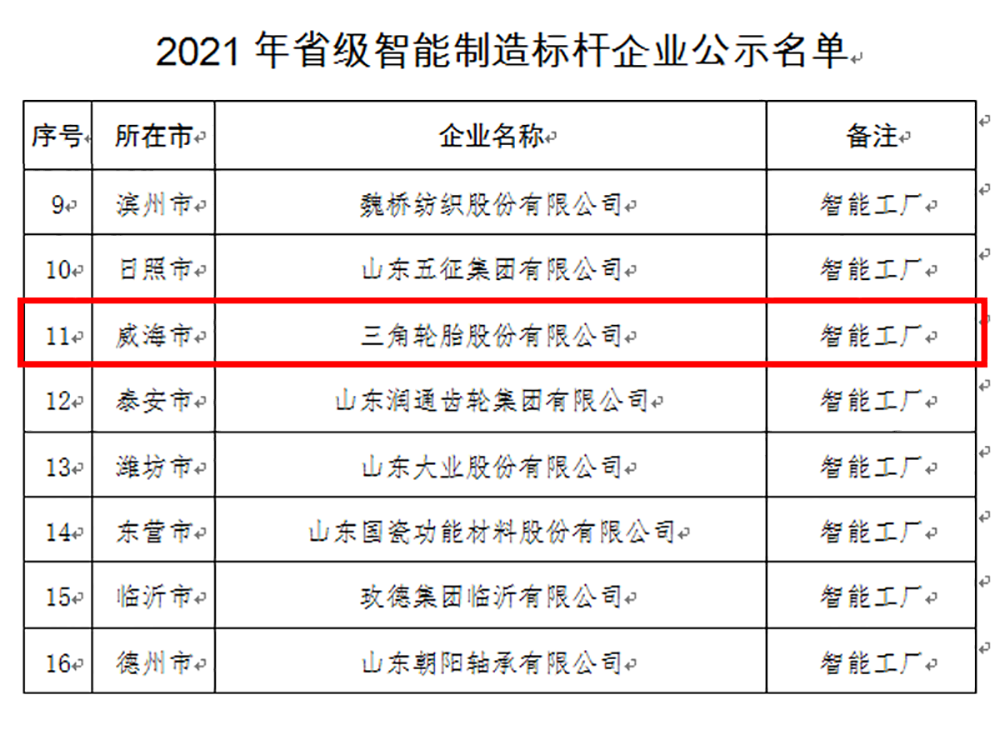 In recent years, Triangle Tyre has been working hard to promote "Intelligent Manufacturing, Green Manufacturing, and High-end Manufacturing", and build digital and intelligent factories adopting automated manufacturing process in the pursuit of high-quality development. Thanks to these efforts, it has achieved marked results in the innovative practice of digital workshops and the implementation of intelligent factory model, and won a series of national, provincial and municipal honors.
Share to