Over the last 5 years we, at Triangle Tyre Co, have been focusing on re-vitalising our product portfolio in line with our brand promise – TiresforLife. and delivering our positioning of Safe, Value.
We are pleased to receive some external validation for the hard work we have put it to deliver against our promise.
With the winter season arriving in Europe and this being the period where we change from Summer tires to winter tires, the team of nonstopgumi.hu and Groupama Tanpálya in Hungary conducted its 10th annual tire test using the most popular size (205/55R16) in Europe. The test is completely independent and tires were sourced from the market.
This year the test compared 13 sets, 8 winter tires, 3 four-season ones, a used (9 year old) winter set and a 5 year old summer set to determine the best choices for the coming season.
What was measured in the test?

"The test was conducted in domestic conditions, that is, exactly the conditions we drive at home (Hungary), that's why we call our test a reality test"., said the team at Autonavigator.hu. "The Groupama Course in Mogyoród gave us great conditions for our usual rubber test with the team of nonstopgumi.hu" they went on to say.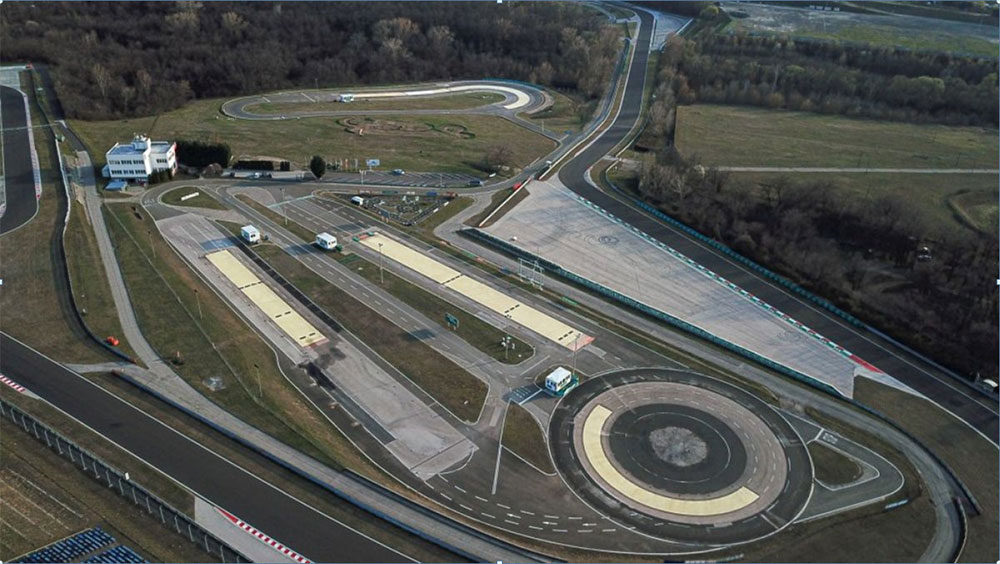 Groupama Course in Mogyoród, Hungary
Seven performance categories were tested – Dry braking and Wet braking from 60 km/h on asphalt, braking on ice from 40km/hr. Ice grip over 30 meters, Cabin Noise, Rolling resistance and Wear rate.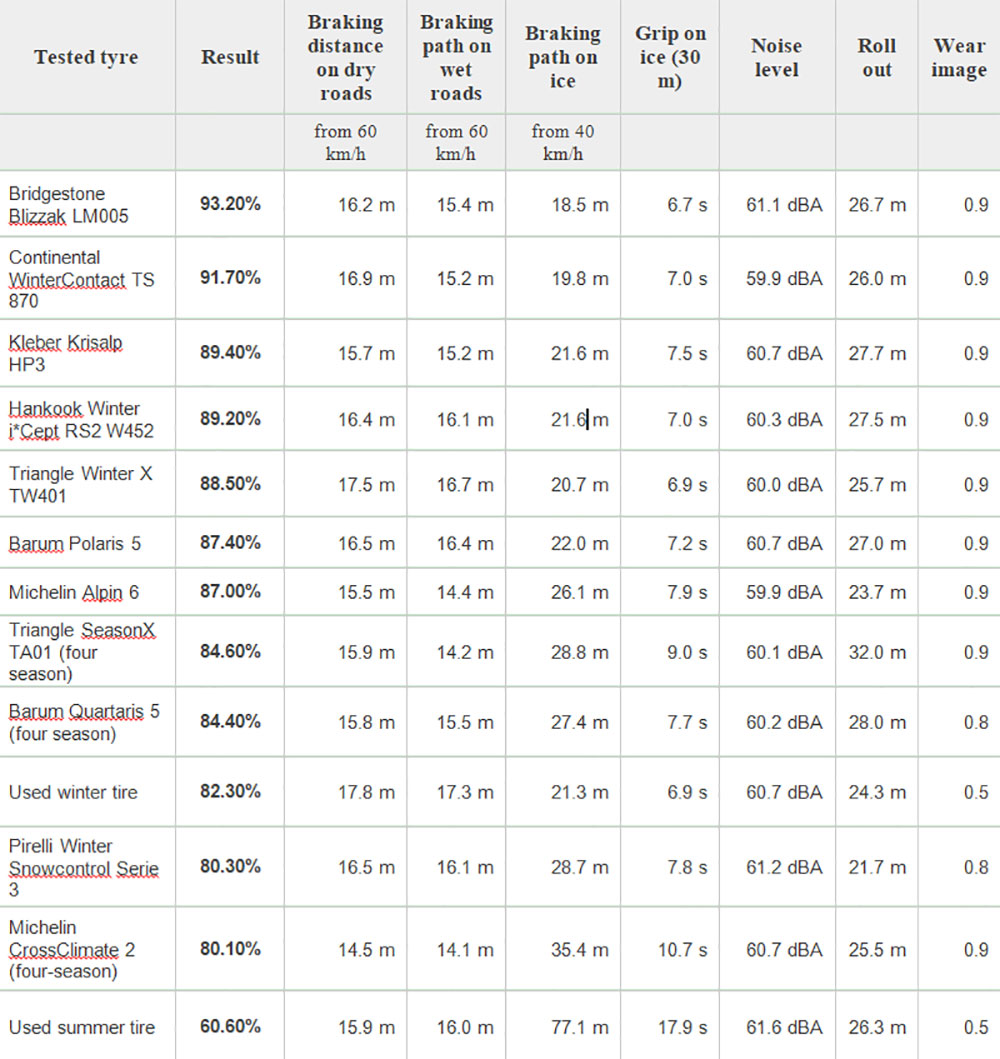 Test Weighting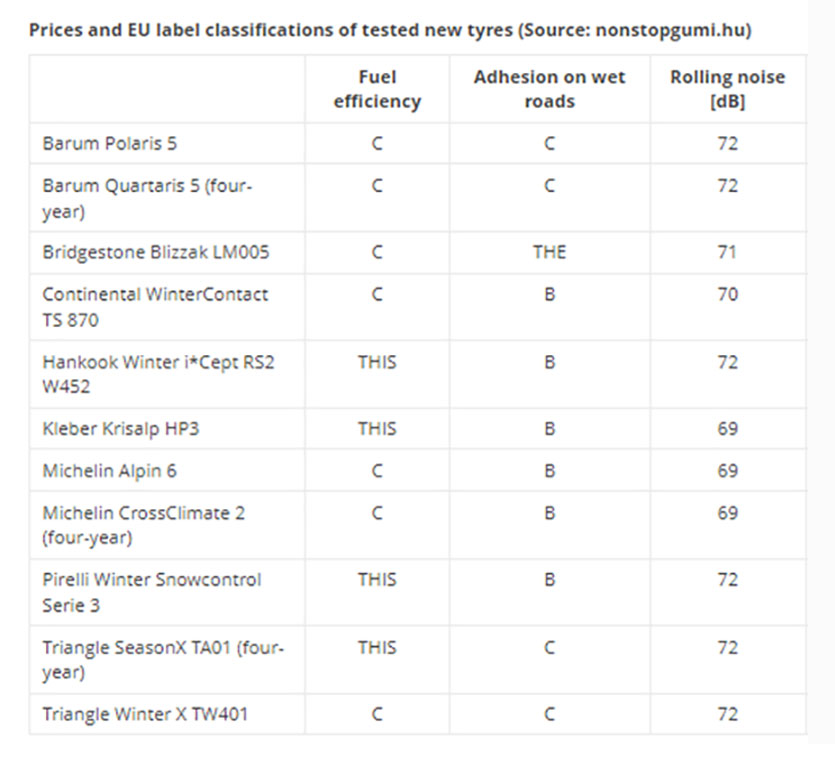 The Overall Results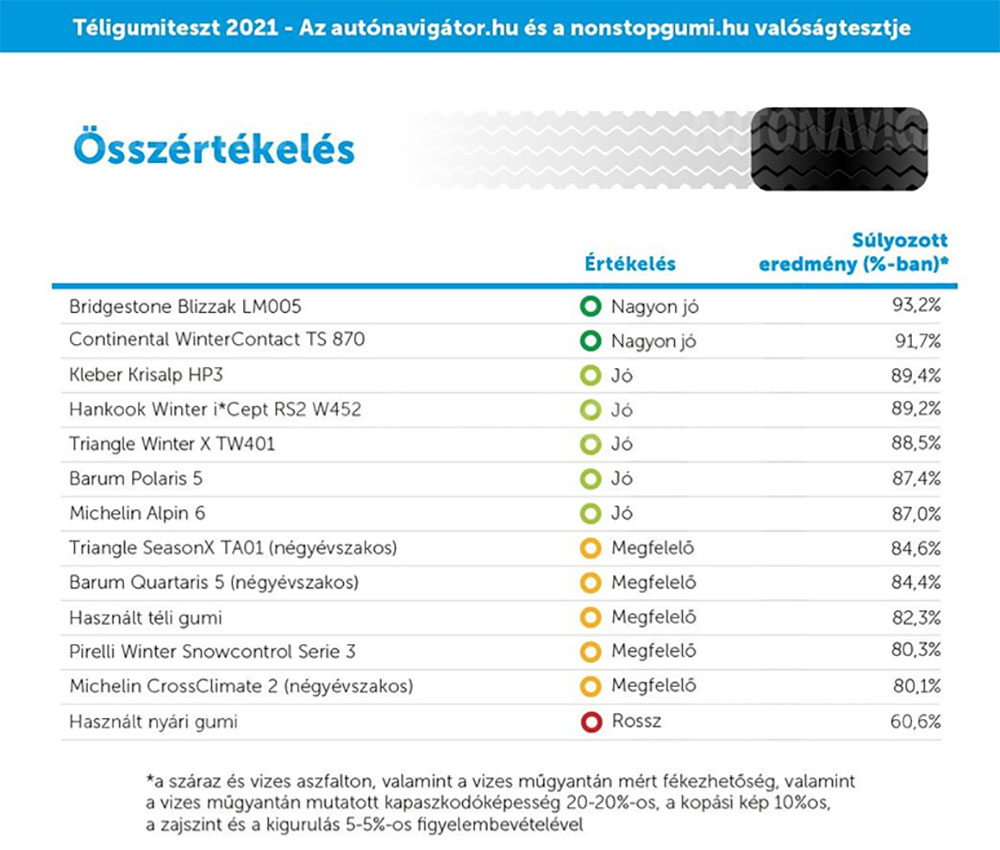 "We are happy with the results we have achieved against some of the best tyre companies in the world for both our Winter focused WinterX and SeasonX All Season ", said Wayne Foster, Global GM of Marketing, " but as always we are never satisfied and our focus on continuous improvement across our entire range of passenger, commercial truck and bus and off-the-road tyres is central to where we are going as a company". Our focus remains on providing our consumers, end users and channel partners with product and service in line with our promise of Safe, Value.