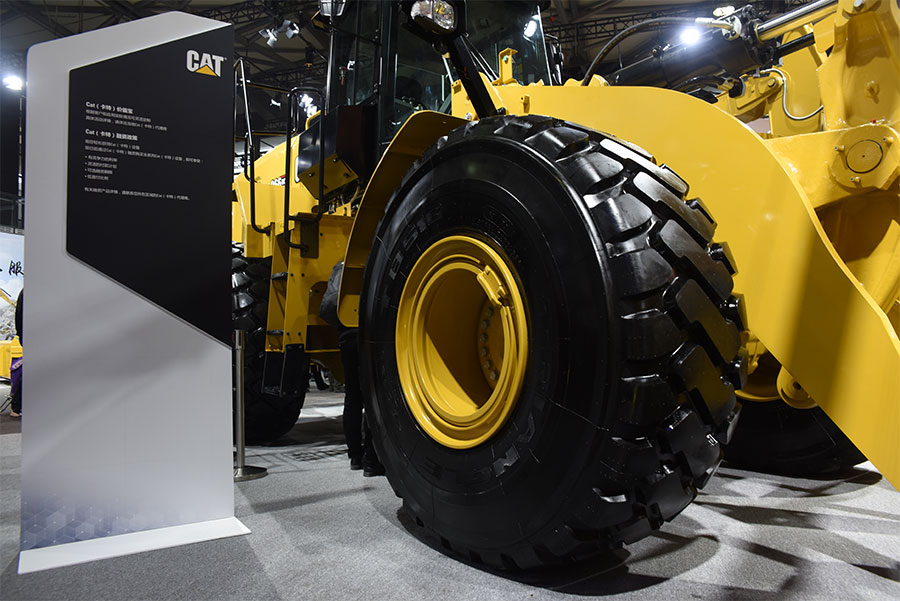 From:TYRE TRADE
Last November 24-27 Triangle Tyre attended Bauma China, the international trade fair for construction machinery, building material machines, mining machines and construction vehicles which took place in Shanghai.
Bauma China is the meeting point of the leading companies of the construction industry across the globe and attracts manufacturers, trade operators and service providers from all latitudes.
With more than 3.000 exhibitors, 300.000 square metre fair ground, 17 indoor pavilions, 100.000 square meters of outdoor exhibition areas and 7 themed exhibition areas, Bauma China is one of the worldwide key events in the construction machinery industry.
As one of the World's largest Off-The-Road tyre manufacturers supporting construction, mining and port industries, Triangle Tyre has proudly participated Bauma China and showcased the top of its product range.
With a booth of 120 square meters, Triangle exhibited the latest product technologies for earthmoving equipment, and explained the service capability and commitment to key players of the industry.
Six products were present at the booth during the show:
· the TB599A in what Triangle defines as a "jumbo" size 27.00 R49, for rigid dump truck, suitable for severe mining and quarry conditions
· the TB598S displayed in the 750/65R25, a versatile radial tyre developed for articulated dump truck operating in a wide range of applications
· the TL559S+, with a 3-star rating in the size 29.5R25, the L5 tyre for loaders working in extremely tough conditions
· the TB576 in the size 525/80R25, a radial tyre for mobile crane, representing the best solution for high-speed applications
· the TB516 in the 29.5R29, an innovative radial tyre for mid-sized scrapers
· for industrial and port applications, the new proposal is the pattern TL530, size 18.00-25 giving extra-long working hours
A great visibility of Triangle across the exhibition was offered by its presence on many Original Equipment fitment of internationally known earthmoving vehicles.
Brands like Caterpillar, Komatsu, Hyundai, Doosan, SDLG, China National Heavy-Duty Truck Group, Sany Heavy Industry, XCMG, Zoomlion, Lovol and others, presented Triangle tyres fitted on their machinery, exhibited on the fair ground.
The most demanding manufacturers of earthmovers are choosing Triangle tyres for their original equipment, demonstrating trust and confidence in the products, thanks to the proven design and innovation, rigorous testing and comprehensive quality control.
The last years have seen the growth and expansion of Triangle's presence in many markets throughout all the regions of the world.
Thanks to a network of highly professional OTR distributors, the Company has been able to deliver qualitative support in more than 170 countries by offering the necessary aftersales services that are required by both OEM and the major replacement customers.