Posted in Brands, Irish News, News, Triangle By John Loughran On July 22, 2020
From:TYRE TRADE
Triangle Tyre has been distributing earthmover tyres throughout Europe for more than fifteen years and in 2017 the company opened its European Headquarters in Milan, Italy.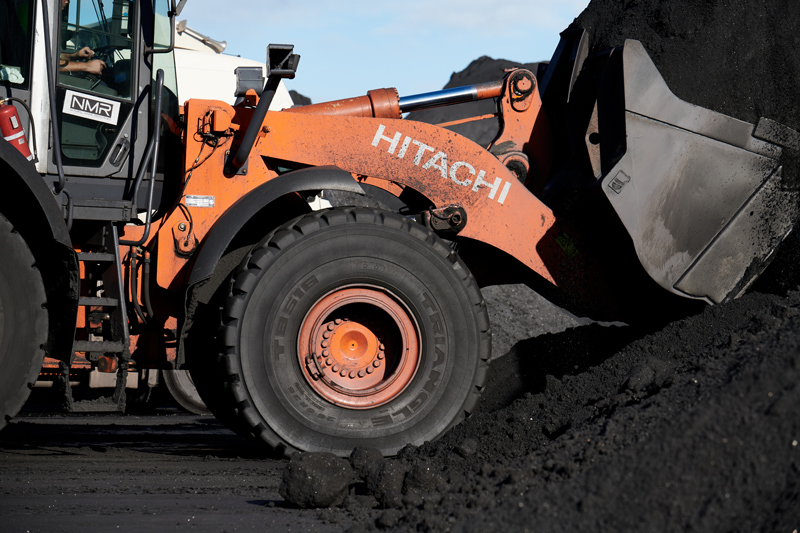 The last three years have seen the Triangle brand getting stronger on the Continent with a growing double-digit market share in the OTR segment. The introduction of new sizes to further expand the already-wide range, the opening of new partnerships, the participation at international fairs are all achievements to be proud of.
Since the first radial OTR tyre was produced back in November 2002, and despite the economic downturn experienced by the construction industry since 2008, Triangle OTR tyres have enjoyed a continuous growth in sales all over the World, having Europe as one of the strongholds.
The Company has developed over the years a network of professional OTR importers across Europe, who have been able to deliver the necessary support with service and distribution capabilities to serve both OEM and replacement market customers.
Ireland, thanks to the partnership with Euro Tyre Sales, distributor of Triangle Tyre for many years, represents one of the strategic markets in the OTR business.
Euro Tyre Sales have distributed successfully Triangle's tyres since 2003 through a network of agents in the Republic of Ireland and Northern Ireland offering top quality products, programs and tools to develop the brand in these markets.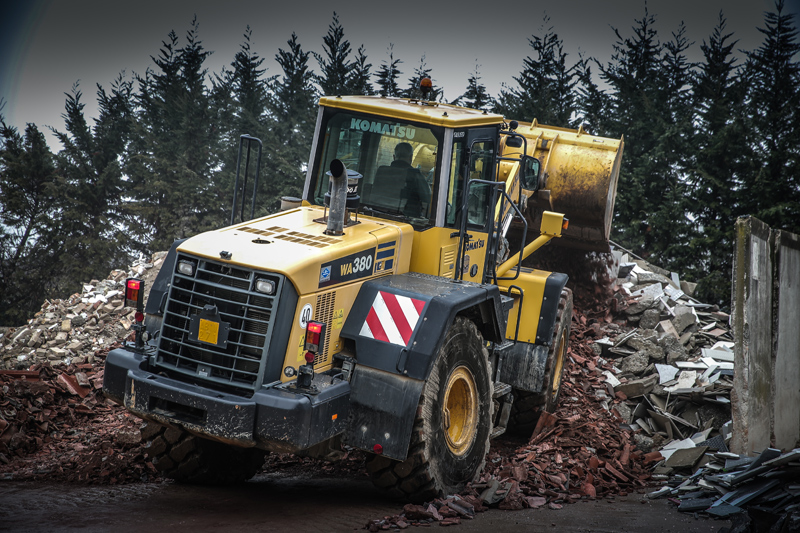 Original Equipment is definitely one of the main assets of Triangle Tyre: Caterpillar, Volvo, Komatsu, Liebherr, Hyundai, Doosan and many other earth moving manufacturers choose Triangle tyres as original equipment, demonstrating full confidence in Triangle's reliability. Technical pattern designs, rigorous testing and quality control are also important.
The low cost per hour of a Triangle OTR tyre is one of the most important factors involving the use of tyres for all machines, together with the safety of the staff working on site. Triangle offers products for all applications, from construction to quarries, mines and ports, where performance is a priority.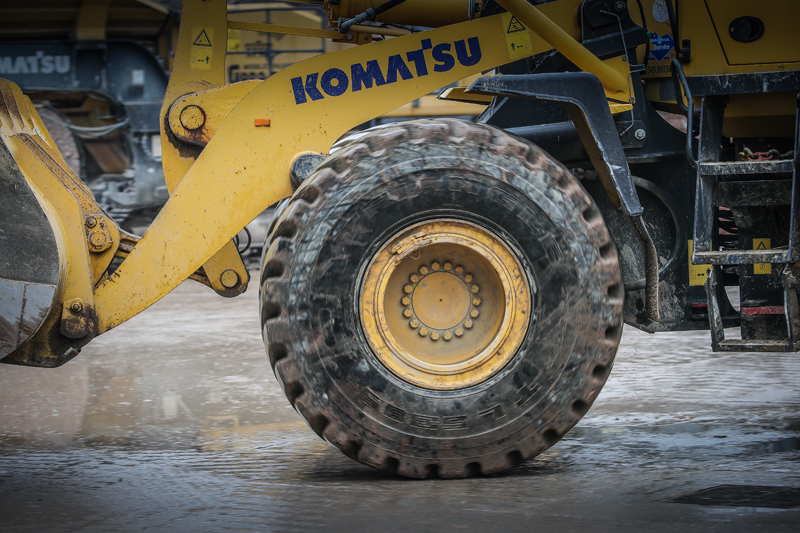 Some examples are the new wheel loader tyres in non-directional pattern TB598 L3 that provides extended life, in size 23.5R25, and soon in 26.5R25 and 29.5R25. For articulated dump trucks, the TB598S is a new option for applications where tyre wear is essential with optimised E4 tread depth and good self-cleaning properties, in size 33.25R29 and soon in 750/65R25.
A three-star rating option has been added for the underground sector and block handling arrangements in the sizes 16.00R25, 18.00R25, 26.5R25, 29.5R25 and 35/65R33. These tyres are capable of carrying greater loads A new product for mobile crane has also been recently introduced, the TB576 in size 525/80R25, which has been added to the exiting 385/95R25.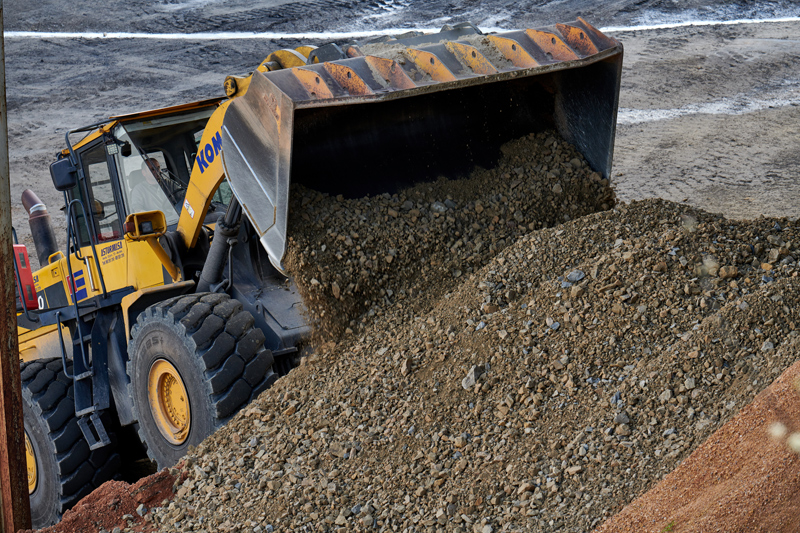 Finally, yet importantly, in port sectors, the newest container-handling tyre is the TL557S, an 18.00R25 radial fitment for reach stackers, which is added to the already existing bias, tyre 18.00-25 TL530. Triangle manufactures a complete product range from 24" radial and bias OTR to the biggest "jumbo" OTR sizes, up to 63", designed to carry more than 400 tons of payloads.
The 53/80R63 giant represents a whole range of Triangle tyres for large rigid dump truck that includes the following sizes: 27.00R49, 33.00R51, 36.00R51, 37.00R57, 40.00R57, 46/90R57, 50/80R57, 53/80R63
Triangle and Euro Tyre Sales together commit themselves to high quality products and service with the aim of gaining further leadership in the Off the Road tyre category; end-users appreciate the performances of their products, mounted on all types of machines and applications: constructions, quarries, surface and underground mines, ports and industrial handling.